Coworking
Coworking Spaces in Madrid
You might already know how much we care about coworking spaces and all the advantages they offer. At Itnig, we work hard to provide the best space for startups and freelancers to work and grow. We've talked a lot about coworking spaces and the Barcelona ecosystem. Now we want to explore a bit about the coworking spaces in Madrid. If you're looking for a coworking space in Madrid, hopefully, this article will help you find your place!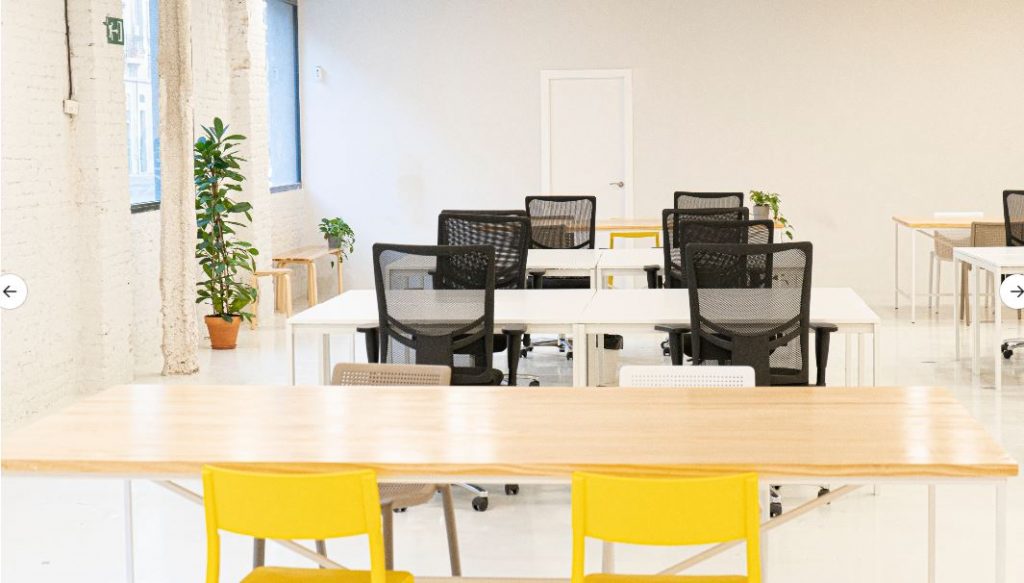 Coworking is a recent concept, a way of working. ecologically responsible, and very practical. It can provide endless opportunities to meet new people with different knowledge and experiences. More than that, it gives the opportunity to carry out collaborations and new projects with other coworkers.
Coworking spaces have fantastic working vibes and are designed to improve your productivity and connect with other professionals. Let's go over 5 coworking spaces in Madrid that are worth checking out:
Tampico 34
Tampico offers a place to work in an innovative environment that inspires top companies. They provide more than 150m² where you can receive clients, have team meetings in fully equipped rooms, and nearby all kinds of services: bus and metro stations, bars, restaurants, supermarkets, gym… It's perfect!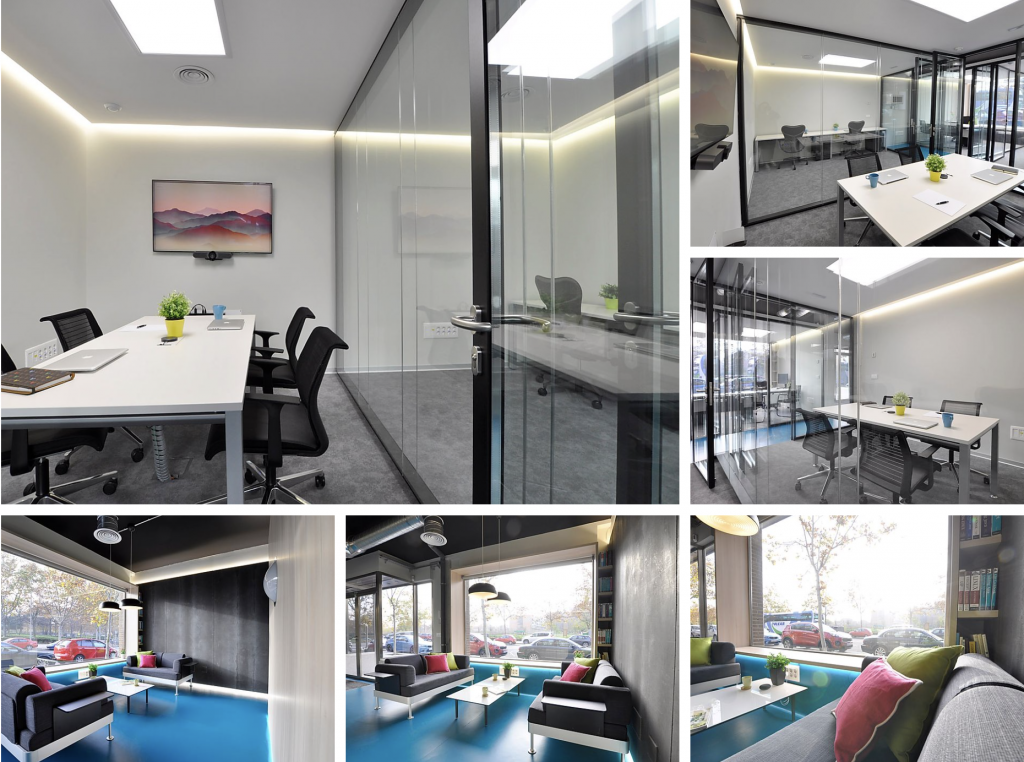 Memberships
Freelance: from 249/month
Executive: from 699/month
Services included:
WIFI, coffee maker and alarm; commercial/tax address; meeting room and videoconference; standard furniture with security; supplies (water, electricity, air conditioning, and heating); housekeeping
Contact
Website: https://www.tampico34.com/
Phone: 91 393 20 10
Email: [email protected]
---
La Cow Coworking
La Cow is a workspace for independent professionals from any industry. Architects, designers, photographers or cartoonists, writers, entrepreneurs, or freelancers … A space to work without having to make any investment: plug & work. It's also kid and pet friendly!

Memberships
Services included:
24/7 access; shelves, and lockers with exclusive use key; water, electricity, air conditioning, ADSL + WIFI, alarm, cleaning, and use of the meeting room with screen and Chromecast, toilets, coffee areas, scanner, and printer.
Contact
Website: https://sites.google.com/wodibow.com/lacow
Phone: 91 011 45 01
Email: [email protected]
---
Fangaloka Coworking
More than a coworking space, Fangaloka is a community. They also have agreements with private equity funds, business angels, and crowdfunding and crowd investment platforms to finance your projects.

Memberships
Designated desk: €219/month
Private office: €400/month
Nomad: €39/month
Tourist: €75/month
Visitor: €20/day
Services included:
WIFI, printing, events, kitchen, meeting rooms, online coworking, chill out zones…
Contact
Website: https://fangaloka.es/
Phone: 91 764 99 50
Email: [email protected]
Impact Hub Madrid
The first Impact Hub opened in 2005 in London to make it easier for entrepreneurs to work, meet, and learn in a collaborative environment. Today Impact Hub is the largest global network of impact entrepreneurship communities, present in 55 countries around the world.
Memberships
Offices: from €290/month
Designated desk: from €260/month
Hot desk: from €100/month
Online office: from €30/month
Services included
Host, printer, wifi, commercial/tax address, meeting rooms, security, kitchen and equipment, IT support, cleaning, events discounts, 24/7 access.
Contact
Website: https://madrid.impacthub.net/
Phone:
Alameda, 22 +34 914 291 586
Gobernador, 26 +34 914 291 586
Piamonte, 23 +34 910 883 118
Serrano Anguita, 13 +34 911 925 660
Plaza Pablo Ruiz Picasso, 1 +34 911 925 661
Javier Ferrero, 10 +34 911 924 898
---
The Shed Coworking
The Shed Co is not for everyone who is looking for a coworking space. If what you want is a workspace where you are offered daily social events, craft beer, and a soundtrack in the bathroom, this is not your place. They offer a professional environment, in a prestigious neighborhood, where you feel sheltered and have all the facilities to be more productive.

Memberships
Flexbile desk: 180€/month
Services included:
Chill out zone, exclusive events, networking, printing, cleaning, security and meeting rooms.
Contact
Website: www.theshedcoworking.com/
Phone: 910.82.10.72
Email: [email protected]
---
We're big fans of coworking spaces and our goal is to host entrepreneurs and dynamic talent that aims to build the next big thing. At itnig, we encourage people to get to know coworking spaces, their communities, and all the opportunities a coworking space has to give you. Also, if you're an entrepreneur and you're looking for funding, don't hesitate to apply to our early-stage fund!
Subscribe to our YouTube channel and our newsletter and keep up with the startup and coworking community!