Coworking
How to Determine the Success of Coworking Spaces
Given the growing emphasis on remote work, freelancing, and digital-first job positions, the allure of coworking spaces has become stronger than ever before. Individuals (or small teams) who don't want to invest in office spaces and equipment can rely on coworking hubs to focus their resources more effectively. This is why it's essential to know how to determine the success of coworking spaces.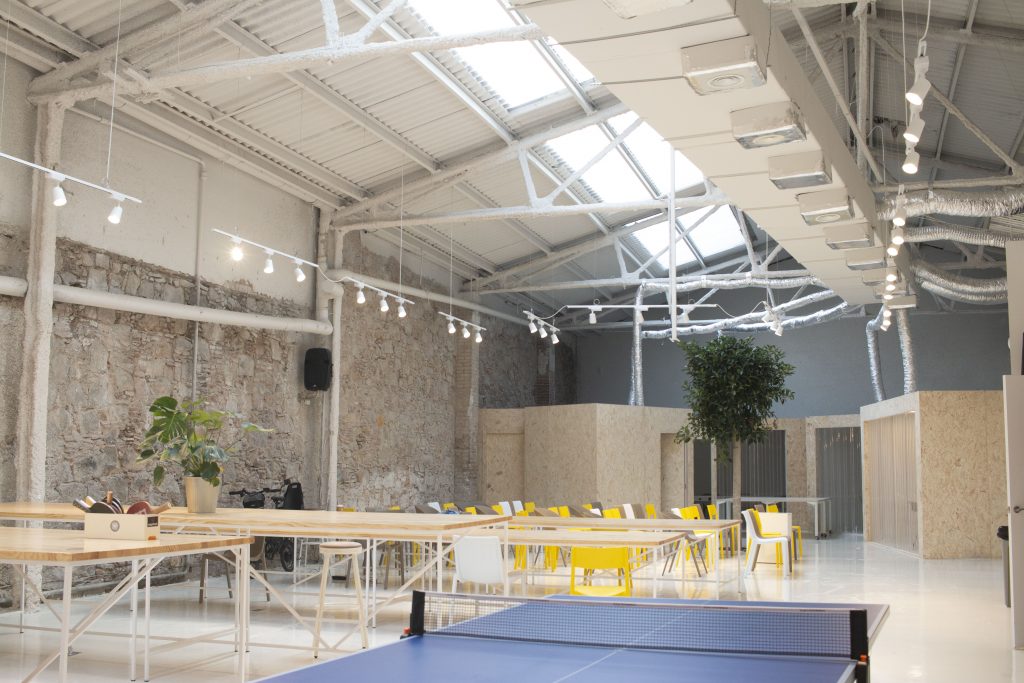 The reasons why people choose coworking spaces include an enjoyable atmosphere, social interaction, and community-building aspect. In addition, with 19,000 coworking spaces worldwide in 2019, and with more than 30,000 flexible hubs available, carving out a market can be challenging. With the recent outbreak of COVID-19 and the advice of the World Health Organization, coworking hubs have taken a temporary backseat. Regardless, their impact is undeniable, and as a hub owner, it's up to you to determine the success of your coworking space. In order to better prepare for the inevitable influx of members and teams to your coworking space once COVID-19 subsides, certain metrics can prove useful. With that, let's dive into what makes performance tracking important, as well as the most impactful KPIs you should consider going further into 2020.
The Advantages of Coworking Space Performance Tracking
Let's start off by discussing performance metrics and how they can impact your coworking space. As a coworking hub owner, you are essentially in charge of running a successful business. For that business to operate optimally, revenue needs to be generated, leaving you in the net positive at the end of each month. To do that, you should have a clear and objective overview of your hub's performance in order to optimize its workflow. Key Performance Indicators, or KPIs, will allow you to do just that.
KPI tracking tools will then allow you to keep track of individual goals. Utilizing performance metrics will lead to concrete benefits for your coworking space going forward:
Clear overview of high performers and bottlenecks
Ability to adjust events & business plan to member expectations
More informed investments and resource planning
Higher ROI at the end of each month/quarter/year
Optimal Coworking Spaces Metrics to Track
1. Marketing Content Published
While the current situation may not be optimal for attracting new coworking hub members, content marketing still plays a pivotal role in your market placement. As we've stated previously, coworking spaces are widespread across the globe, and it's important to let potential visitors and B2B networking partners know about yours.
2. Acquired Members
It's important to note that the number of acquired members only applies to newly-arrived individuals. Membership acquisition can be tracked on a weekly, monthly, or quarterly basis which will give you a good indication of how your local market functions. As such, it's good practice to also use surveys or simple questionnaires to ask how they found your coworking hub. This knowledge will allow you to further streamline your marketing strategy and improve the overall performance of your coworking space.
3. Retained Members
Similarly, membership retention is an essential metric to keep in mind due to the brand advocacy and local representation it will give your coworking space. Visitors who choose to renew their monthly memberships should also be asked about why they did so. With both new and recurrent members, you can create polls, questionnaires, and survey sheets. Different people will have a variety of answers for you, so make sure to listen for critical feedback and apply their lessons accordingly.
4. € (or equivalent) of Net Income
As a business, your coworking space's primary concern should be to generate enough revenue to justify its continued operations. Tracking your net income after monthly expenses, tax and logistical equipment costs should be high on the list of selected KPIs.
While you don't have to aim for continuous upward growth every month, keeping your coworking space in the positive is essential. If you notice dips in net income, you can refer to other means of generating revenue such as space rental for startups and events. Likewise, it's smart not to invest in new logistical supplies or equipment during the COVID-19 crisis to limit your coworking space overall expenses.
5. Internal Events Organized
One of the main reasons why freelancers and indie entrepreneurs choose coworking spaces instead of rented offices is due to their sense of community. There is no better way to stimulate membership retention and positive word of mouth than through internal, opt-in team building events. These can range from teamwork training too hard skills development related to popular digital industries (IT, design, or cybersecurity).
6. External Events Hosted
Just as internal events are important for membership retention; external events can boost both it and your net income at the end of the day. Get in touch with other coworking hubs, industry representatives, and professionals in your local area and inquire about future collaboration. External speakers, companies, and other B2B stakeholders can prove beneficial for your coworking space marketing as well as income. In addition, events that are hosted in the form of rented space for invite-only visitors will bring additional revenue given the exclusivity of said event.
Coworking Space Mistakes to Avoid
In order to make the most out of your coworking space, certain pitfalls should be avoided to eliminate poor retention and resource management. The worst thing you can do is to make your coworking hub bland and uninspired, despite your best efforts to accommodate visitors' expectations. Make sure to avoid these elements in your performance tracking and decision making – the results will speak for themselves:
Subjective or Unclear Metrics
As we can surmise from the above-discussed metrics, objectivity and critical thinking is the name of the game. Avoid metrics that are too complex, require multiple steps, or are subjective and descriptive. For example, "# of IT-related seminars" is a valid metric, however a "more inspiring work environment" is not. Keep your metrics focused on empiric values and you will be able to keep track of and analyze their performance more easily.
Lack of Long-Term Planning
Running a business with no clear long-term plan is bound to cause issues for your retention and continued development. Do you want to expand your offices in the next few years? What are your yearly membership targets and how do you intend to reach them? Talk to your coworkers and members about the roadmap for your coworking space and figure out where to go next, especially with the COVID-19 situation underway.
Not Considering Trends or Feedback
Whether it comes from a one-time visitor or a long-term member, feedback is critical for your coworking space growth as a relevant local business. Stay informed on what trends and innovations coworking spaces introduce to their members around the globe. Gauge your members' interests in these innovations and ask them to provide you with opinions on what to do and not do going forward. Stagnation can harm your coworking space just as a lack of performance metrics can – keep your ear to the ground and stay in the loop.
In Summary
There is no clear-cut way to measure the success of a co-working hub. Some CEOs and managers would argue that high net income is all that matters at the end of the quarter. Others prefer to retain as many members as possible, even at discounted prices.
Create a combination of metrics that suits your own business goals and the work ethics of whichever territory you operate in. Don't forget that individuals prefer hubs due to their comfort, utility, and the sense of community they provide. Inject a sense of personality into the environment to allow for more focus, motivation, and productivity. Enable those elements in your coworking space and the local community will respond in kind.
---
Find out more about Itnig coworking space for startups and entrepreneurs!