Coworking
Dog-Friendly Coworking: A Recipe for Happy Coworkers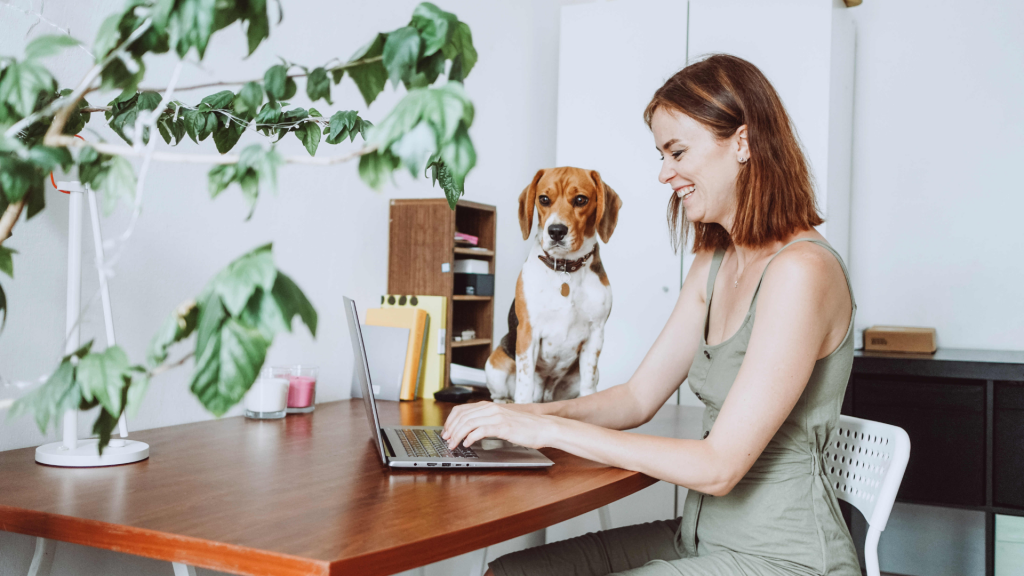 The dog population in Barcelona has constantly grown in the last few years. It is a dog-friendly city that, according to Beteve, has almost as many dogs as kids between the ages of 0-12. However, taking your dog everywhere is not an easy task. Many things come into play when taking your dog with you on a day-to-day basis; for instance, not every store, office, and restaurant is pet-friendly. Only a handful of offices and coworking spaces are dog-friendly. Even though offices and coworking spaces can be hectic working somewhere pet-friendly and being able to take your furry friend often makes your work environment better!
It has been proven that having dogs in the office increases the worker's satisfaction as they feel 25% more engaged with it. It also affects whether or not they plan to stay 12 more months in the company by 15%. There is no doubt that having dogs at the office improves overall the environment and happiness of the workers. It also helps them to avoid leaving their pets alone at home. Sure, there can also be challenges. Cleanness becomes a concern but pets are now considered to be a special member of the family. By making offices and workspaces pet-friendly, companies are communicating how they care for each and every member of the family.
At Itnig Spaces, we believe that pets in the office are of great benefit to balancing work-life balance. They remind people to take a step back and unplug their minds for 5 minutes. Having a dog in the office also promotes taking pauses and having active breaks. It gives space for mental breaks and plenty of active stimulation to avoid stress, fatigue, and brain fog. Studies at Harvard University have shown lower blood pressure in dog owners which in the long run is a great health benefit; many other studies indicate the benefits dogs have on stress and mental health. According to USC pets in the workplace can also have calming effects, reduce blood pressure, lower stress, and make employees more cordial and productive.
All of this is why we're happy to be a dog-friendly coworking space in Barcelona. Having a dog represents a big commitment, benefits, and also loads of fun for everyone. Besides, they're incredibly adorable! Bringing them to the office is one of the greatest benefits at Itnig Spaces