Fund
Factorial Raises €15 Million – Itnig Interview with Jordi Romero
Factorial raises  € 15 million and Itnig interviews Jordi Romero, CEO, and co-founder. This is Factorial's third round and the highest in 2020 for a Spain-based startup. Factorial is one of Itnig's startups, founded in late 2016. Itnig is a startup ecosystem with a coworking and investment fund for early-stage projects.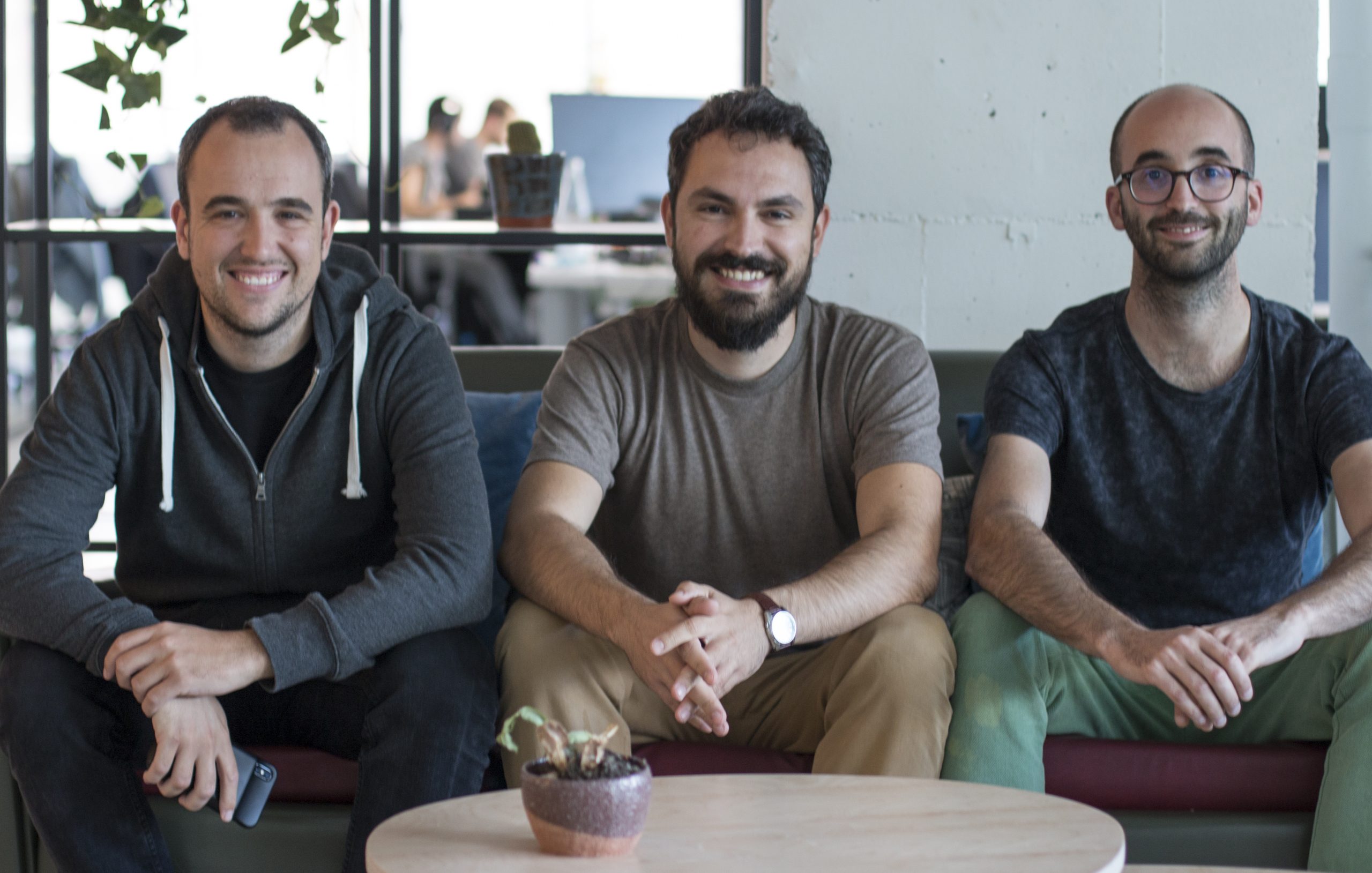 A short pitch about Factorial and Jordi Romero
Jordi: Factorial is a company that we started three and a half years ago, with the aim of digitizing and transforming the HR of medium-sized companies, automating processes that are typically done manually, add little value and generate a lot of noise. And by automating this, allowing organizations to make better business decisions, having visibility into data and metrics of how the company has evolved over everything that revolves around people's data.
We solve human resource problems, such as vacation management, presence management, hiring, payroll management, performance evaluations, expense notes…. the whole process that goes around employees, where there are processes that we can automate, streamline, digitize … we do it and from there we offer visibility on that data.
I am one of the founders and the CEO of the company and here we are with a huge round that we have just published.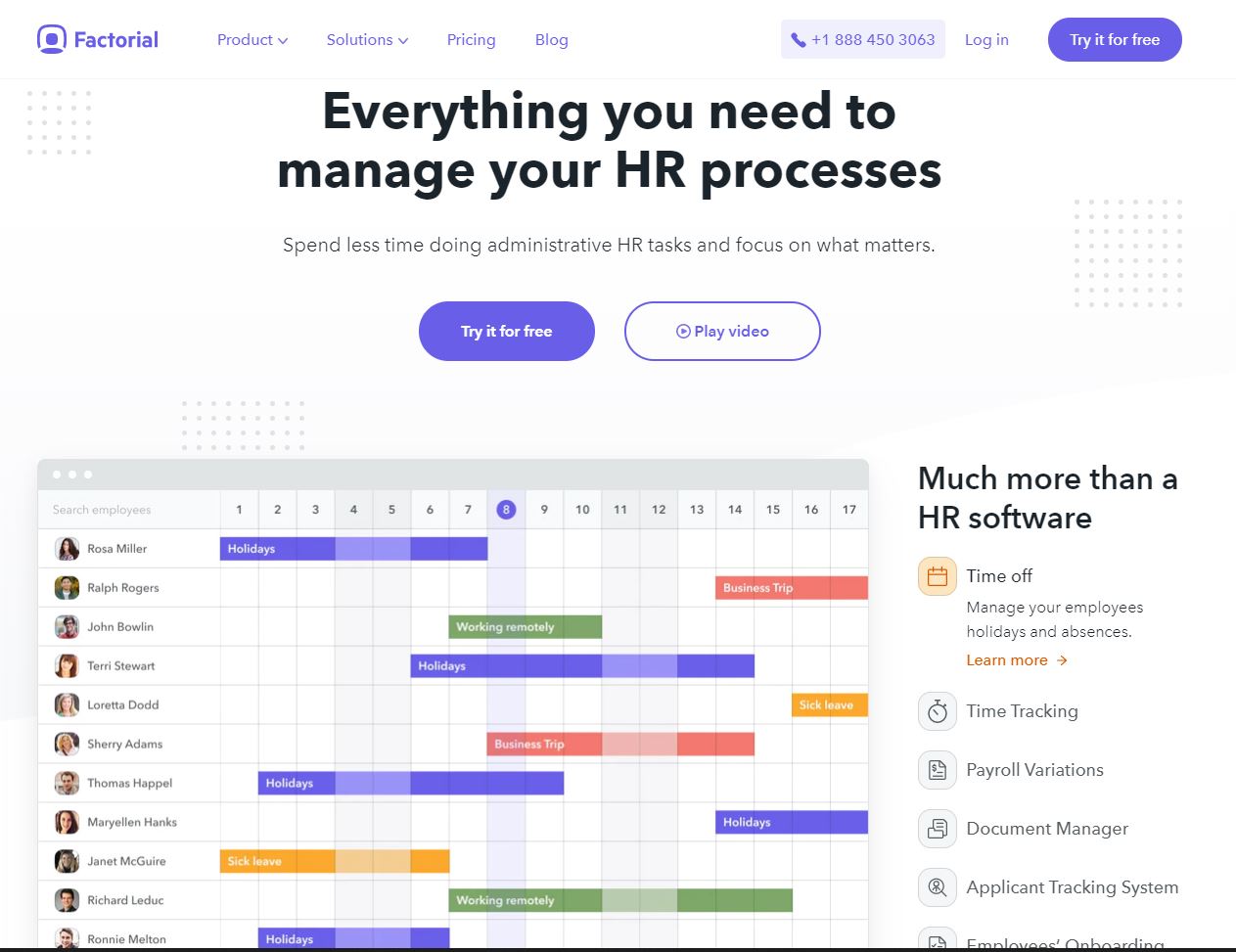 What are those 15 million going to be used for? And how does the business plan is affected positively or negatively by this COVID situation?
Jordi Romero: Basically, this is answered in December 2019, where we experienced greater growth than we expected at the level of the number of clients, the geographies where they came from, and also at the level of the company.
Suddenly, several indicators encouraged us to rethink our goals and towards the end of the year, we made a retreat with the Management and Founders team to see where we wanted to go in 2020 and the situation we are in is: We are growing a lot, we are growing in new countries for us, we are serving bigger companies and not only that but the growth we were experiencing was also putting us at a point where our economy was very healthy.
We were close to sustainability as a company. We as a startup invest everything we can in growth, we always prioritize growth over short-term profitability, but we were very close to a profitable position and we said the best time to raise capital is when you don't need it when you have good indicators and good indications that the opportunity in front of you is growing, so it is worth investing in capturing that opportunity.
We decided that the business plan for 2020,2021 and 2022 could be much more ambitious, with much more resources from the company, although we did not need the money to survive, we could invest it in much faster growth than we had been suffering or experimenting, with which we decided to go to lift the round after Christmas, since investors tend to disappear a little during that time, and at the beginning of the year (which was a different world than the one we have right now) we decided to go find the round. We started the fundraising PRE-COVID19.
We have already been a few months with doubts about the stock markets, the stock markets, and the economy at the macro level, but for nothing, nobody imagined that we were going to lock up the entire planet in their houses for months, with which it was a different world than the one we had when we went out to lift the round.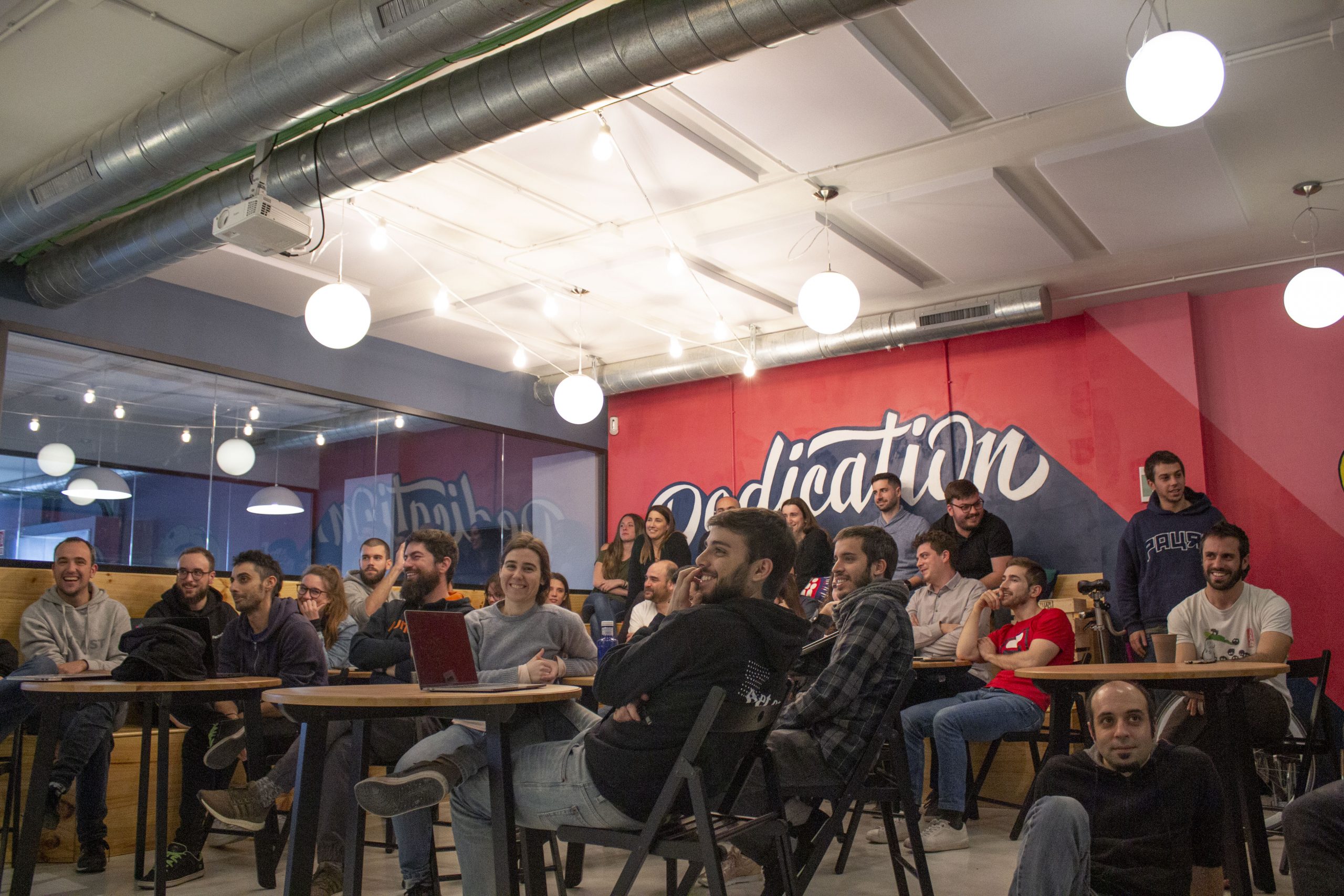 Did the COVID19 crisis create uncertainty? How was the entire fundraising process?
Jordi Romero: We were nervous, not scared. In the middle of February, when we were in the middle of the fundraising process, we were calm and confident, until we saw that things were happening in  China, things were happening in Italy. We already had very advanced conversations at that time.
We came to an informal agreement with investor Charles River Ventures (CRV) and accepted their investment offer and rejected that of the other funds that were making investment proposals to us before the health crisis had just erupted. And then came the entire legal process of bureaucracy, of writing contracts, logistics issues changed from the United States to Spain. While we were in all this bureaucratic process (which was delayed a little more than we had anticipated) the health crisis began to collapse first in Spain, where the confinements and such began, and then in the United States.
One of the things that reassured us a lot was having an investor like CRV, because when you have the reputation, the track record, the decades of experience and the money that a fund like CRV has, you know that it does not leave you thrown under any circumstances. They themselves said to us – "Don't worry, we are going to close this." This is a message that was repeated to us a lot from CRV and that we value and appreciate very much. But, it must be said that when it was only a few days before the final closure and growth in the United States, especially in New York (but also in California, where the main office of this fund is located), the outbreak of COVID19 began to shoot and we wondered what Donald Trump could do, what the governments could do, what the banks would do … there the nerves really started to shoot up a bit.
Everyone did what they had to do, more than they had to do. Everyone tried hard to accelerate and overtake. The irrelevant conversations disappeared. We all went to a goal of rapid execution and it went very well, with which from lawyers to existing investors, new investors and our team, everyone reacted dramatically and we managed to get this out at, say, the most critical moment in both Spain as in the United States.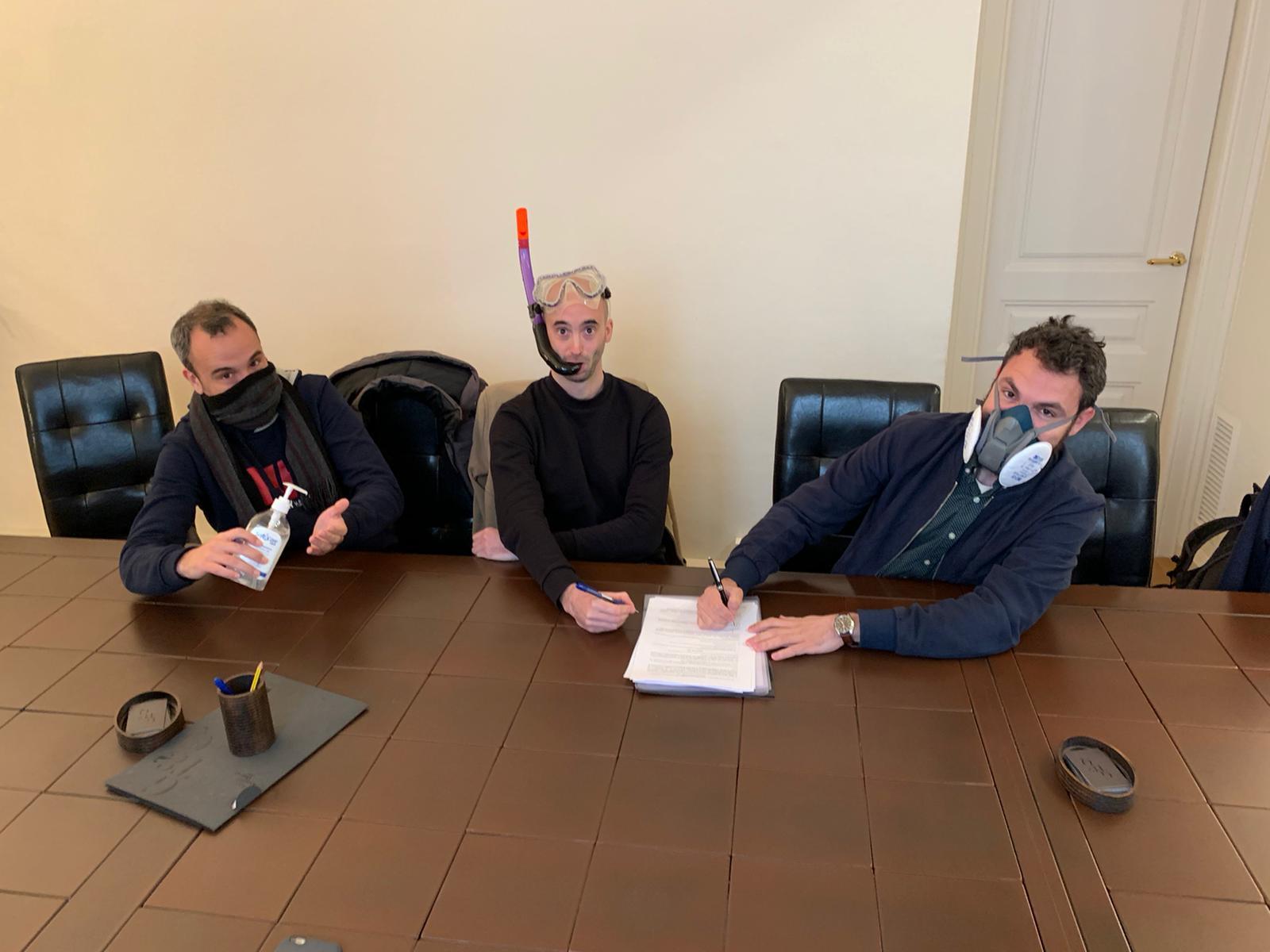 How is it for a Spanish startup to go out and get that amount of money?
Jordi Romero: Since we started the company, as an S.L.  in Spain, that works in euros, etc., we are clear that we are setting up a global company where we want to provide service and have income, customers, and partners throughout the globe. Our headquarters are in a coworking in Barcelona, where we have access to brutal talent.
We also have a network of pre-existing talent from our past experiences that are very, very valuable. We decided that it is the best place to have Factorial's base of operations, but we have always been a global company. As a global company, capital is also global. So in our seed round that we did a year and a half ago, we spoke with European funds, both Spanish and non-Spanish, and in the end we ended up raising a round led by a Swedish fund and with the participation of a Germany fund and a Spanish fund.
In this case, we planned to continue with the European scope, but not limit it there. And during this fundraising process, we spoke both with European investors, especially in London, and with international investors, especially in Silicon Valley, San Francisco, and Palo Alto. With which, as we face fundraising and access to capital as a global opportunity. And so it has been.
How many markets do you have planned for this year?
Jordi Romero: We are now in more than forty countries. Our objective is to consolidate these markets because we have the capacity to grow in an unlimited number of countries because by being self-service, customers can come from wherever they are. But what we are working on is to consolidate those that have more traction and that is what we are doing now. Now, with this global pause, we are more focused on helping, on providing value than on the commercial side.
Take a look at Jordi's interview in our weekly podcast.
This post is also available in: Español (Spanish)