Newsletter
Itnig Coworking & other Startups News
At Itnig, we know it's hard to keep up with all the news and updates flying around. This month, we (Itnig) expanded our coworking space as you may have seen in the news. If you want to join our ecosystem of entrepreneurs and techies, just let us know!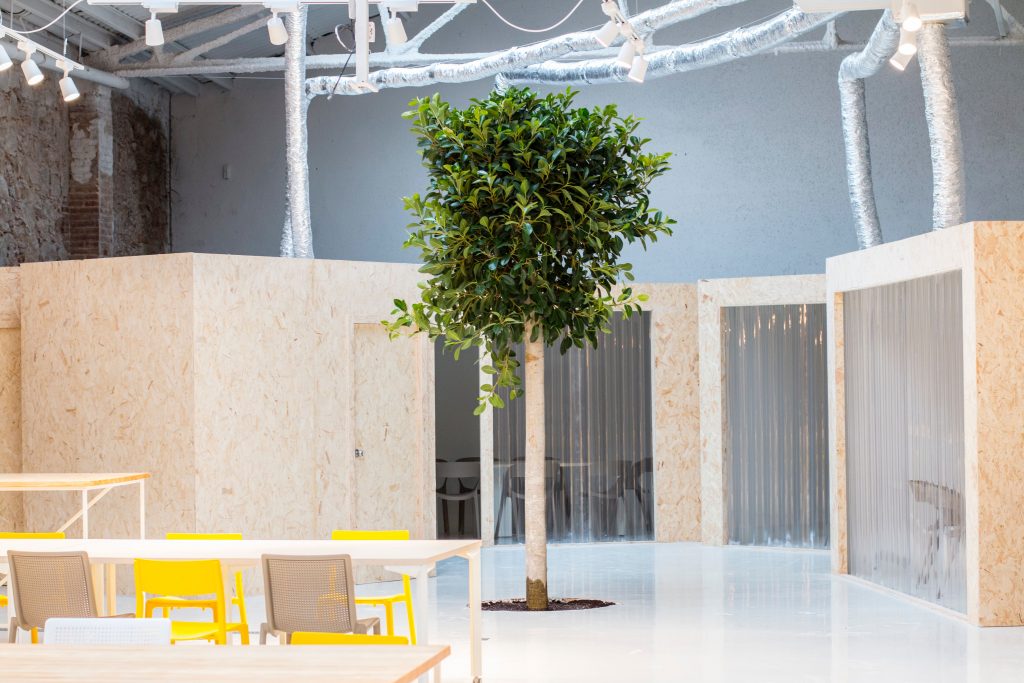 On top of that, Syra and Itnig worked on what we call Coffice, an office space that offers coffee for everyone. We opened doors on August 5th (Pujades 100, Barcelona) so make sure to pass by to try our coffee!
Startup Inside Stories Podcast
This week we've interviewed Ignacio Fonts, Managing Partner at Inveready, one of the first early-stage investment firms in Spain. This VC fund is especially interesting as they have pioneered in many fields successfully.
Inveready's most notorious investment is MÁSMÓVIL, the telecom company that has become a superstar buying bigger companies like Yoigo. Ignacio opens up and explains some of the toughest situations of the company and how a VC firm can support in such hard times.
No doubt this is one of the most educational podcast so far!
Andreas von Estorff is a German serial entrepreneur based in Barcelona that has built his career around the model management business. In this week's podcast, he explains how he built some of his companies like Casting.net, a marketplace for models, actors and other artists.
His current project is ModelManagement.com, a website that has built a community that connects clients that need to find a model and people that want to perform as models, being or not professionals. He shows numbers and events tell us how much a model can earn per shooting!
Christian Rodríguez is an entrepreneur with plenty of things to tell. In this week's podcast, he tells us about some of his successes at Hawkers, Northweek and ByHours.

In 2011, Christian decided to setup ByHours, a company that allows users to book hotel rooms for 3, 6 or 12 hours. Since then, the business has grown and has become another success story from the Barcelona startup ecosystem.
Christian explains his businesses in detail and the conversation went longer than usual so when talking about the history of Hawkers, we decided to make a dedicated podcast so you can watch it fully at any time. Enjoy de Part 1 and the Part 2.
In this week's podcast, we are chatting with Marc Vicente who is currently CEO at ABA English, a startup focused on teaching English. He has also been at other C-level positions in companies like Akamon and Rakuten Spain.
Marc discusses some of his insights in the marketplace business and explains some of the differences he finds between Amazon, Rakuten or other companies like Alibaba or Cdiscount.
We got to the podcast 100 already, and to celebrate it we have invited Yassir Raïs, founder and CEO at Syra Coffee. At Itnig we believe in the potential of his project and we are investing from the Itnig Fund to support its growth.
His claim is to democratise coffee, good coffee. He believes that specialty coffee should not be expensive but it should remain of outstanding quality. His success in his fist shop in Gracia (Barcelona) has encouraged him to dream big and scale the business to become the leader in the sector.
We compared the business to Luckin Coffee (over 1.700 shops) and Starbucks. Check it out here!
July Startup News & Updates
Neobank startups seem to be the golden pot of entrepreneurship as we got yet another astonishing figure from Monzo, which doubled valuation to $2.5 billion. But fintech doesn't have just one leg and Freetrade, the European Robinhood, raised last month £1M via Crowdcube at £18M valuation. They did it in 1 minute and crushed the site… and this week they have raised £3M at £42M valuation! That's nuts!
This technology is quite the present rather than the future and some investors don't want to miss it out as proven by the Japanese startup Tier IV that just raised a humongous Series A of $100M!
App developing companies must be happy as app revenue is up by 15% in the first half of 2019 compared to last year's. The Apple Store continues to be the king with $25.5B spent in 6 months in contrast with the $14.2B in the Google counterpart.
Oh, and if you are new to our newsletter you might have missed the 5 mega-deals that made Q2 2019 a record-breaking quarter for European startups. More to be expected soon as e-ventures raised $400M with $175 million going to its Europe-focused investment arm.
Are you an Angel Investor? You may not be using your money right. Some people believe angel investments are meant for those willing to support ideas rather than purely making money.

EU-Startups just published a list of 10 mobility startups to look out for in 2019 and the sector keeps booming. For instance, last week, we got to know that Uber's rival Bolt has closed a $67M round, but… wait! They are not the only Bolt startup that raised $67M last week!
We got to know that card-payment solution SumUp secured a $300M loan to finance its growth while the German neobank N26 has raised an additional $170M funding at $3.5B valuation. Also, the card aggregator Curve raised €49M and they partnered up with us for this week's podcast!
The Apollo 11 turns 50, a project that might bring some insights for your own moonshots. Additionally, as entrepreneurs ourselves, we know sales is tough and being a team leader in the sales department is even tougher so Bernat wrote an opinion piece on what a leader should have.
Oh, and a couple more news to start off the week. Sifted explained how to do PR in a startup – tip, don't hire an agency before Series A. And if you have a B2B model, you may be interested in learning how to build your Lead Generation Strategy.
New Funding for Startups
Random Tech News
---
Those are July 2019 startup news!
At Itnig, we write a weekly newsletter where we keep our community updated on everything related to startups, tech news, fundings, and we share our weekly podcast!
Subscribe and keep up with the startup universe, or feel free to come back for more startup news of the month here!