Newsletter
Working from home is possible
"Most companies in Spain were not prepared to send their staff to work from home", but working from home is possible. We start the week with an interview in TVE with our CEO, Bernat Farrero and our Operations Manager Meritxell Viladomat, explaining the current WFH situation. Many companies have realized that working from home is possible and will cut in corporate offices. For those employees unable to work from home, Itnig offers coworking space with very affordable fees!
Our friends from Kubbo closed their first round of €266K. The round was led by a group of business angels, venture capital firm Aurorial, Successful Ventures, and Future One, which is our fund at Itnig!
In other news, our founder and CEO, Bernat Farrero, was a guest on the Tecnologería podcast. He explains how a company that developed small computer products ends up becoming a digital product shuttle, with a coworking space, an event venue, and a podcast. A story where each business experience becomes a digital product and has matured to currently have 4 companies. Totally worth it!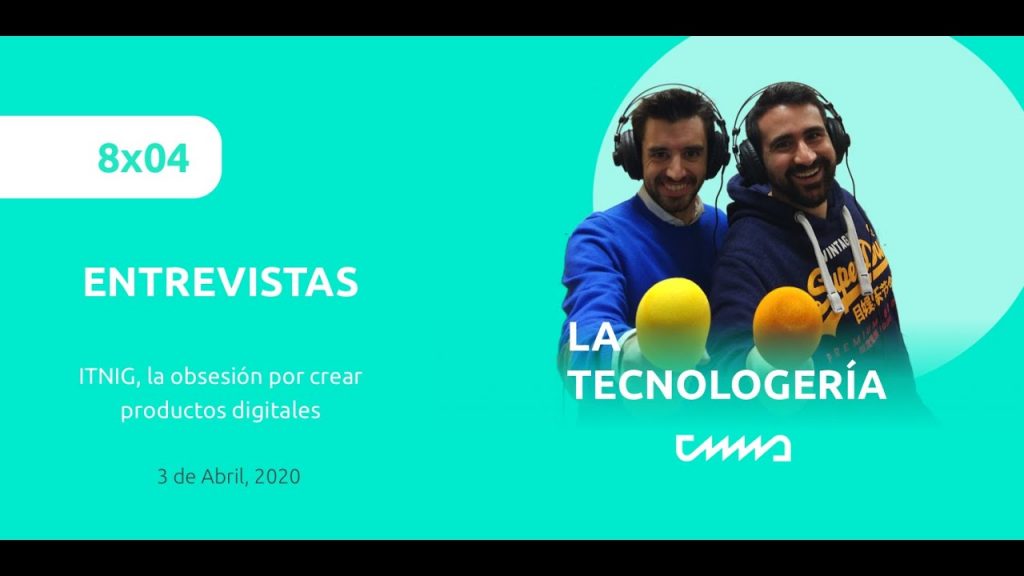 And now you can read all the startups news of the month:
Startup Inside Stories Podcast
This month, we had very interesting guests and topics on Itnig's weekly podcast.
#134: Dídac Lee, from Figueres to FCBarcelona
Dídac Lee is an entrepreneur, investor, co-founder of Galdana Ventures, co-founder of Tradeinn, founder of Inspirit, and board member of FC Barcelona. Dídac explains his story, from his birth in Figueres to becoming a recognized entrepreneur and founder of 15 companies (among which TradeInn, Zyncro or Fhios stand out) He initially led the Digital Area and currently serves as Vice President in the Foundation of FC Barcelona.
#135: The Future of the Food Industry
For this podcast, we invited Eva Ballarín, industry expert, and Yassir Raïs, CEO and founder of SyraCoffee. In this special edition, we talk about the future of restaurants, coffee shops, and delivery companies, and all the obstacles during the COVID-19 crisis. Each business will have to adapt to a new consumer experience.
#136: E-commerce, from €0 to 40M with Josep Casas
An e-commerce masterclass with Bernat Farrero founder of Camaloon; Juan Rodríguez, CEO of Camaloon; and Josep Casas, CEO, and co-founder of Naturitas, which offers natural medicine, cosmetic and organic food products online.
Subscribe to our YouTube channel.
April Startup News & Updates
Now, here are the April startup news:
The need for a government-backed equity fund is an important topic at the moment. For varying reasons, many startups don't qualify for some of the funding options offered by the government. Here's a founder's view on which startups should be funded.
The 51st edition of mentorDay acceleration program has started prioritizing companies that provide solutions to health problems and other areas affected by the Coronavirus.
Swedish startup Tink, one of Europe's leading open banking platforms, has acquired Madrid-based Eurobits. The acquisition will boost its market position in Southern Europe and Latin America and will mean it now covers 17 markets. Eurobits provides services for powering banks, and fintech such as BBVA, Santander, Sabadell, and Fintonic.
WeWork is suing SoftBank over withdrawal to buy $3 billion worth of shares. It's important to mention that part of the tender offer included hundreds of millions for workers whose share values dropped after the company pulled its IPO.
Airbnb is raising $1 billion in debt and equity. The new funding comes after the travel and hospitality industry has been hit hard by the pandemic. The company's plan to go public in 2020, is now unclear.
Glovo is another unicorn facing struggles. It was forced to negotiate a Provisional Downsizing Plan that could affect around 270 employees at its headquarters in Barcelona, ​​30% of the total workforce.

Some good news:
Barcelona-based startup BCN3D built more than 400 masks to protect health workers from COVID-19. Meanwhile, Startup Valencia launched #Help4Startups, which aims to connect experienced mentors with startups who need help to face the new crisis situation.
New Funding for Startups
Random Tech News
---
Those are the April startup news!
This is a compilation of all the weekly newsletters we send in April. We keep our community updated on everything related to startups, tech news, fundings, and we share our weekly podcast!
Subscribe and keep up with the startup universe, or feel free to come back for more startup news of the month here!