Coworking
5 Best coworking spaces in Barcelona 2023: The ultimate guide
As the demand for coworking spaces in Barcelona increases, knowing what your options are and what they can offer is important. In recent years Startups, digital nomads, freelancers have been in the hunt of finding a place that caters to their specific needs. Barcelona is a bustling city in Spain which has become a popular destination for foreigners and locals alike. The city offers an energetic and vibrant startup scene and a good quality of life, as well as amazing beaches and Mediterranean weather.
As a result, there are many coworking spaces available in the city, each with its own style and amenities. Whatever your needs are Barcelona has a coworking space that can meet your requirements. Which is why we have rounded up the best coworking spaces in Barcelona!
Coworking honorable mention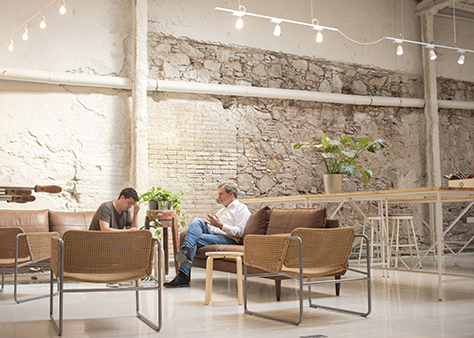 Since it is our ultimate guide for best coworking spaces in Barcelona, we can't help but mention Itnig Spaces.
Located in the 22@ district in Barcelona, Itnig Spaces is an incredible option. This coworking is an indispensable choice for coffee lovers as it counts with their own specialty coffee shop with Syra Coffee. It is a startup ecosystem and offers a great deal of opportunities for businesses to grow. The office is also pet friendly and very close to several metro and bus stations!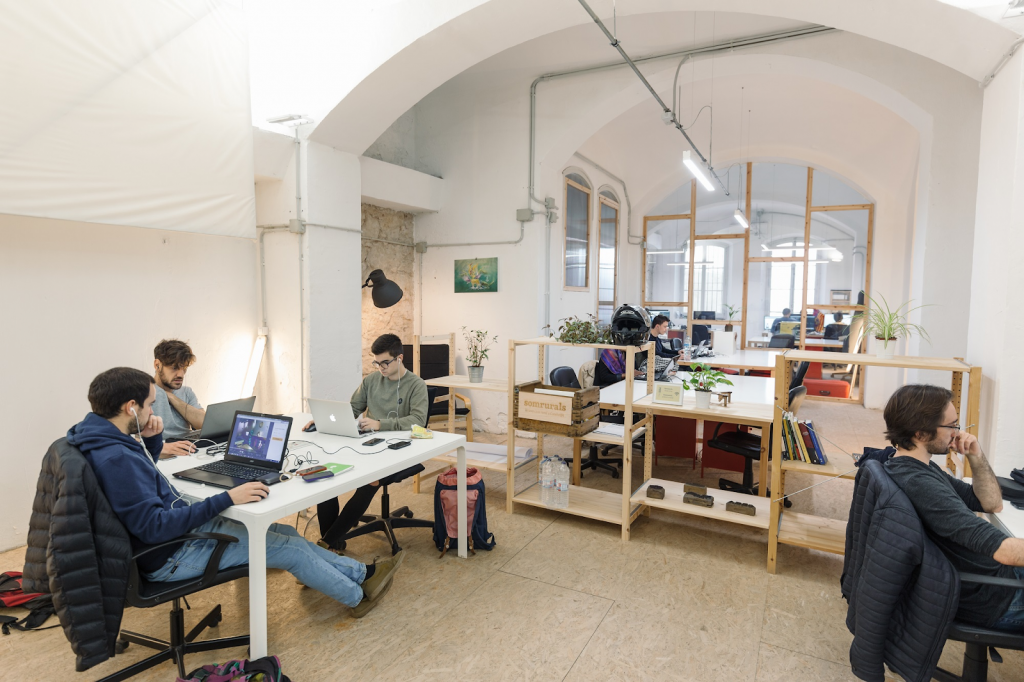 Makers of Barcelona is located in the Eixample neighborhood in the city. MOB empowers their customers to innovate and make their working and social life compatible. In their premises they have FabLab, an area with 3D printers and laser cutters, they also have special venues for events like hackathons, conferences and more!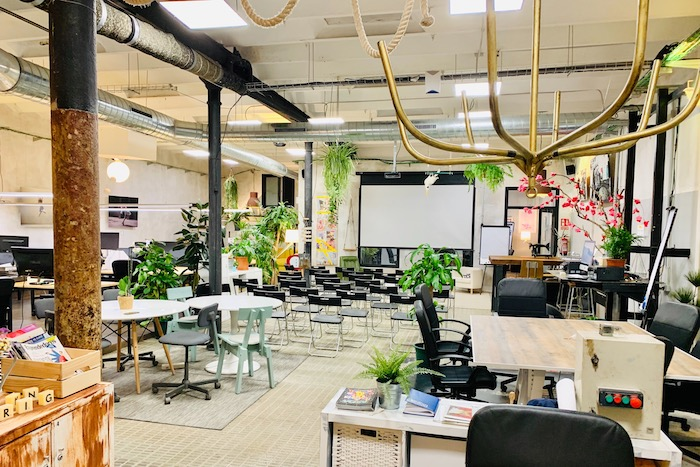 Located in Poble Sec, La Vaca coworking is a lively coworking space. Its offices have different environments so you can find the one that suits you best. It also offers a wide variety of subscription plans to better fit your needs! La Vaca also offers spaces for events and conferences to unite the sense of working and living.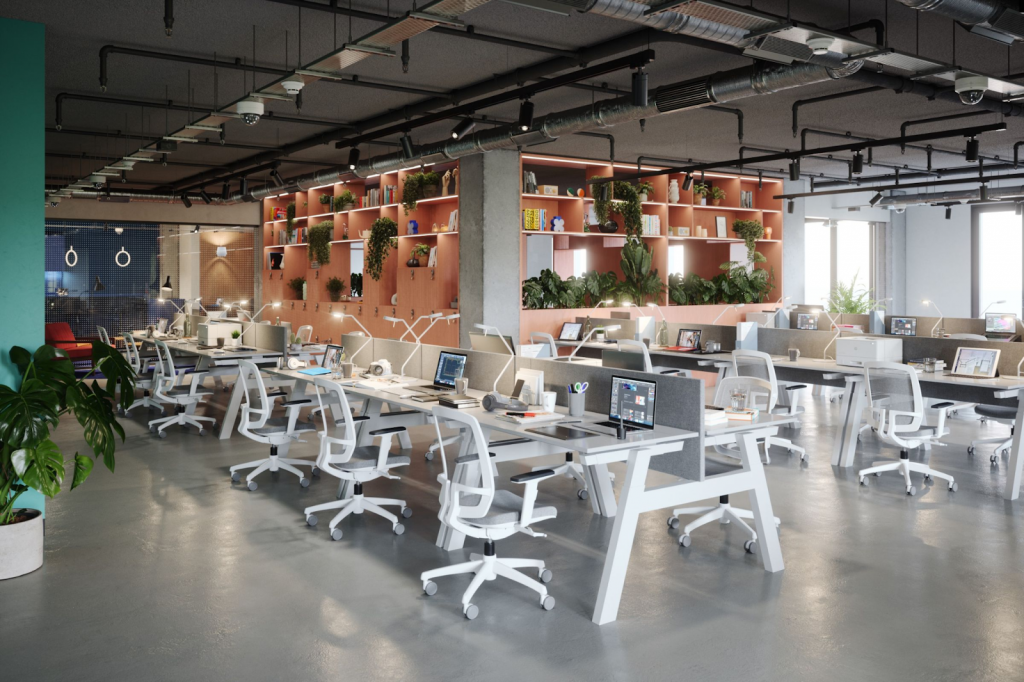 Previously known as The Student Hotel, The Social Hub has rebranded to join the coworking community. Located in Poblenou, TSH unites the digital nomads with the new generations in the city. The space has amenities like no other such as a gym, pool and a terrace with amazing views of the city.
Finishing work and hoping into the pool sounds like a dream!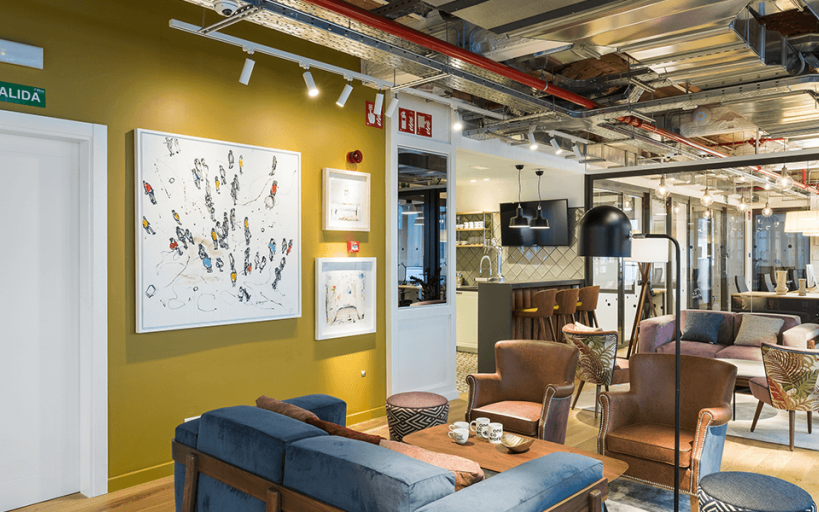 The most central coworking you could find is OneCowork. The OneCowork offices in Plaça Catalunya are a great fit for those who look for working in a sustainable way! The office runs on reneweable resources and is environmentally friendly. It is in the heart of Barcelona so public transport is not an issue. The coworking space is 6 floors and has an incredible terrace to relax!
Monday is a state of mind. This coworking offers more than just its offices. Monday Barceloneta besides having amazing news, counts with parking, gaming and yoga rooms and much more. Their aim is for you to feel more comfortable than at your own home because you have not met comfort until you go to Monday.
What can be better than working looking at the Mediterranean sea?