Startups
Ways to Improve Employee Engagement
Often overlooked by companies, employee engagement is one of the most essential tools you can have as an employer. In a corporate world focused on performance statistics, it's easy to forget that keeping your employees feeling passionate about their jobs can be an effective way to improve your business.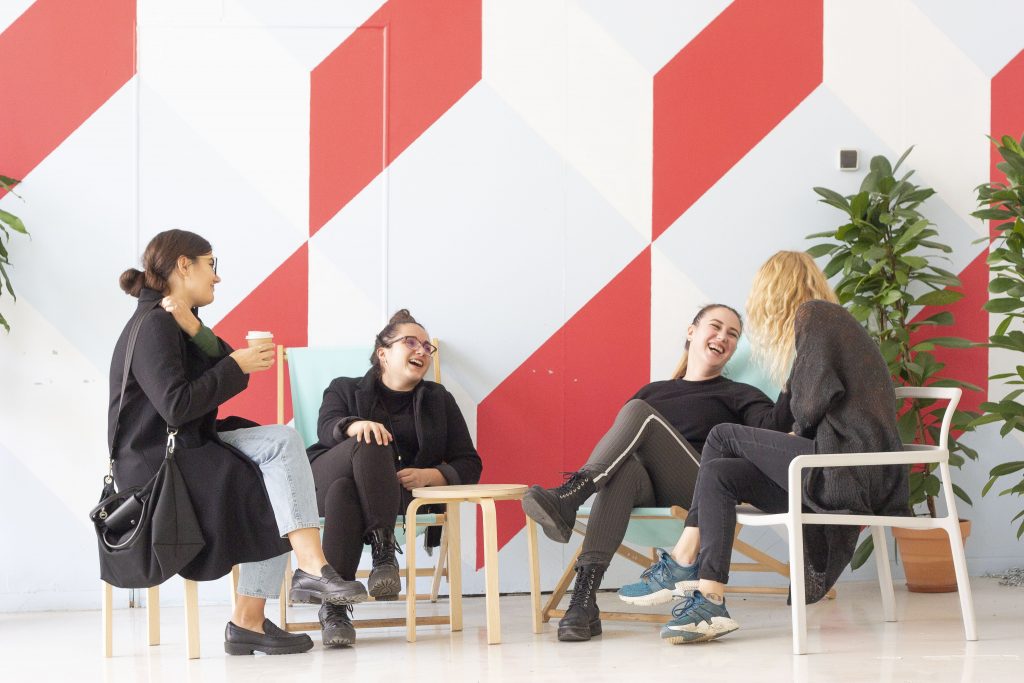 A committed workforce can lower staff turnover, improve efficiency, and even boost customer retention rates. All of this means higher profits and productivity for your company. Here are some ways to increase engagement while making your employees happier and more fulfilled at work.
Promote a Culture of Well-being
One of the most important ways to boost engagement is to promote employee wellness. If you want your staff members to be invested in their work, you will need to show them that you care about their health and happiness. When reforming your company's culture, you should focus on your workers' physical, mental, and financial health. Including each of these areas ensures that all of your employees can benefit from your efforts.
With many young professionals living paycheck to paycheck, financial stress has the potential to affect your workers' daily lives. Since dealing with economic hardships is a common cause of reduced employee productivity, companies have recognized the need for financial literacy education. Offering such benefits as 401(k)s, debt counseling, and assistance programs are useful to workers, but it does little to educate them on how to manage their finances. Instead, provide your employees with the opportunity to learn skills like how to budget, invest, or save for the future.
Employees can even utilize a financial service with early paycheck deposits and fee-free services. That means less time waiting between pay periods and not having to waste money on overdraft fees when purchasing necessities. When your employees don't have to worry about their finances, they can focus on their work with less stress.
As an employer, you can additionally focus on promoting better mental health practices.
Employees who feel overworked and stressed out are more likely to experience adverse health effects. To prevent this, you can encourage your staff members to take breaks, practice meditation, and use desk stretching activities throughout the day.
Creating nap rooms has even been a progressive approach in wellness initiatives as businesses realize that short naps during the workday can have a positive effect on employee wellness and job satisfaction.
Providing health benefits like free gym memberships, onsite fitness classes, and nutritious food options have also become popular among businesses trying to promote healthy lifestyles. By giving your employees health-minded benefits, you can support them in keeping active at work and in their personal lives. Healthier employees can work more efficiently, use fewer sick days, and have fewer workplace accidents.
Supporting a health initiative in the workplace further shows your workers how much you value them and their quality of life.
Offer Flexibility
Between raising children, running errands, and recreational hobbies, your employees have busy lives outside of the office. Most professionals find it challenging to manage a healthy work-life balance with the typical workday being nine to five. Allowing your employees to decide when and where they work shows that you trust them to complete tasks on their own schedule.
Staff members won't feel the need to miss work when they can flex their work hours around personal appointments. Companies that have allowed employees to customize their schedules, work from home or a coworking space saw a notable improvement in turnover rates, absenteeism, and productivity. That's because showing trust in your workforce has a high return in employee engagement.
Define Expectations
Your employees need to know what is expected of them to do their job effectively. Without knowing what tasks they are responsible for, your workers cannot achieve the objectives set for them. Confusion over an assignment or a poorly defined goal can cause frustration amongst your staff and, therefore, a loss in job satisfaction. Avoid this problem by clearly defining and explaining the expectations you have for your employees.
Write a list of job responsibilities and requirements for each position and every performance goal that you have laid out for your workers. Keep these as specific as possible as vague language will only create more uncertainty of what is expected.
Once your goals are set, the most effective way to boost employee performance is to provide strong leadership to your staff.
Without direction, your goals will eventually lose momentum and fizzle out. To keep your workers motivated, you should use the appropriate performance metrics to monitor their progress. When specific objectives aren't reached, don't disparage your employees with harsh words. Encourage them with an affirmation of what they have accomplished. When a business builds the confidence of its workers, it creates a more reliable and engaged workforce.
Reward and Recognition
Along with clarifying goals, you also need to be prepared to reward and praise your employees' hard work. Staff members who feel that their contributions are going unrecognized are more likely to start looking for a new place of employment. To help retain your workers, you should design and implement a rewards program.
The easiest way to recognize your employee's effort is to tell them 'thank you' or 'good job.'
While this might seem like a small gesture, it can go a long way in boosting morale. An online reward and recognition platform can also help your management team ensure that all employees feel appreciated. Your company can even start a weekly award to call out staff members who have recently done something above and beyond.
No matter how you decide to acknowledge your employees' hard work, make sure they understand how much they are valued.
Ask for Feedback
Whether it's negative or positive, asking and receiving feedback is crucial in the success of your engagement efforts. The very act of requesting the opinions of your employees shows that you value their thoughts. Reassure your staff that all answers are anonymous and protected for their privacy. This policy ensures that the feedback you receive is their honest opinion.
Whatever input you collect from your workers should be taken seriously and used to improve the company's processes. Ask your employees about the benefits you offer, their work environment, company culture, and if there are general improvements you can make to better their professional lives.
Big or small, all businesses can benefit from improving employee engagement. Workers that are passionate about their jobs are more loyal to their employers, less likely to quit and create better customer experiences. Empowering your workforce to make their own decisions can lead to a stronger, more profitable company.
---
If you want to know more about Itnig and our working philosophy, check out our job board, maybe we have a place for you! Or, if you're a digital nomad or startup, join our coworking space!
This post is also available in: Español (Spanish)