Newsletter
Factorial New App & other Startups News
At Itnig, we know it's hard to keep up with all the news and updates flying around. We did a summary of the month with 2019 startup news. In October, the HR management software Factorial has launched its brand new app to improve the relationship between companies and employees.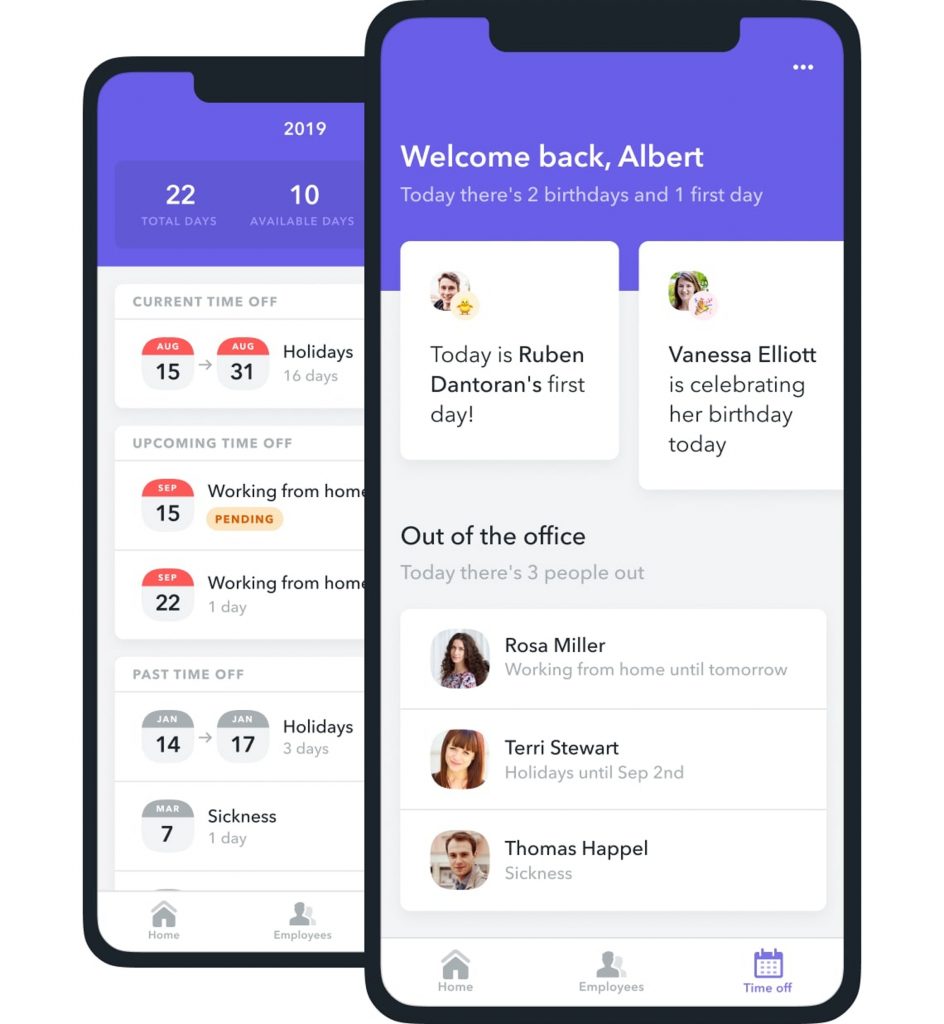 This, together with its recent announcement of its partnership with Signaturit makes it for a very solid product!
For this month podcasts, we have some very special guests.
Startup Inside Stories Podcast
#109 : Juanjo Mata, from Y Combinator
In this week's podcast, Juanjo Mata comes to our studio to explain his experience as an entrepreneur and as an investor at Y Combinator, the most successful startup accelerator in the world. We are so curious to know how a Demo Day looks like at YC!

Juanjo's life is full of interesting stories from working at Netscape (Mozilla embryo) to being COO at bringing Spanish entrepreneurs to Silicon Valley!
#110 : Helena Torras, from PaoCapital
In this week's podcast, Helena Torras talks about her learnings at different life experiences. She is an entrepreneur and an investor with a large experience in the startup sector having raised funds several times for different companies.

Helena explains her experience at the cloud-management platform Abiquo and how startups should do business with corporates. We also discuss the business model of B-Wom, her femtech startup, check it out!
#111 : Eduard Cabanas, from Ulabox
In this week's podcast, Glovo and Ulabox
There are two companies having a business model based on a big number of operations. On the one hand, Ulabox is an online supermarket that stocks and ships items everywhere in Spain while Glovo is an on-demand courier service.
In this episode Eduard Cabanas (CFO at Ulabox) and Eduard Ros (CFO at Glovo) answer topics like how to get your company ready to rapidly grow and which metrics to pay close attention to keep on the right path.
#112 : César Miguelañez, from Factorial
In this week's podcast, we take a deeper look to freemium businesses. The example of Dropbox comes first to mind when thinking of smart use of a freemium service. The online storage company used it as a way to gain customers and mainly, virality.

Setting the right monetization strategy is one of the hardest things for startups so we have decided to share our learings from trying the Freemium model ourselves!
October Startup News & Updates
The Spanish startup ecosystem is sending mixed signs. On the one hand, the fintech startup Bnext raised $25M attracting 300K active users and processing €100M in transactions every month.
On the other hand, the fashion startup 21 Buttons is cutting on expenses, including firing employees, to change their strategic focus. It becomes true that no one knows what anything is worth!
Mark Cuban is a very successful investor, he recently assured he has "close to a billion dollars in Amazon stock". If your startup is aiming at leading as Amazon does, check out our fund and boost your growth!
Flying cars is not just a sci-fi idea but also a big business. German flying car startup Lilium has been talking to investors about raising a huge funding roundsized between $400M and $500M. If they succeed, they could join the unicorn club as Grammarly has recently done. join Grammarly having unicorn status.
After raising €25M, Bnext is opening a new… crowdfunding round! The neobank is quickly growing like many other fintech startups. Don't lose count and check out the European unicorn landscape.

On the other side of the spectrum, the once-claimed Tesla competitor Faraday files for bankruptcy. Other manufacturers are racing to capture the growing electric vehicle opportunity.

Of course, WeWork also had its show time this week as we got to know that it might run out of cash by mid-November.
The telecom sector is usually pretty flat but apparently, there might be some turbulences soon! The fourth Spanish operator MasMóvil seems to be partnering up with Goldman Sachs to buy Vodafone Spain.
On another note, a couple of tips! Do you know what's the small difference between B2B and B2C design and marketing that makes all the difference? And, if you are low on marketing budget, take a look at some zero cost marketing hacks!
New Funding for Startups
Random Tech News
---
Those are October 2019 startup news!
At Itnig, we write a weekly newsletter where we keep our community updated on everything related to startups, tech news, fundings, and we share our weekly podcast!
Subscribe and keep up with the startup universe, or feel free to come back for more startup news of the month here!