At Itnig, we know it's hard to keep up with all the news and updates flying around. What's new? Well, there have been some changes in Spain. We have some news considering what's happening in the Spanish Ecosystem. Are you aware of the latest time and attendance law?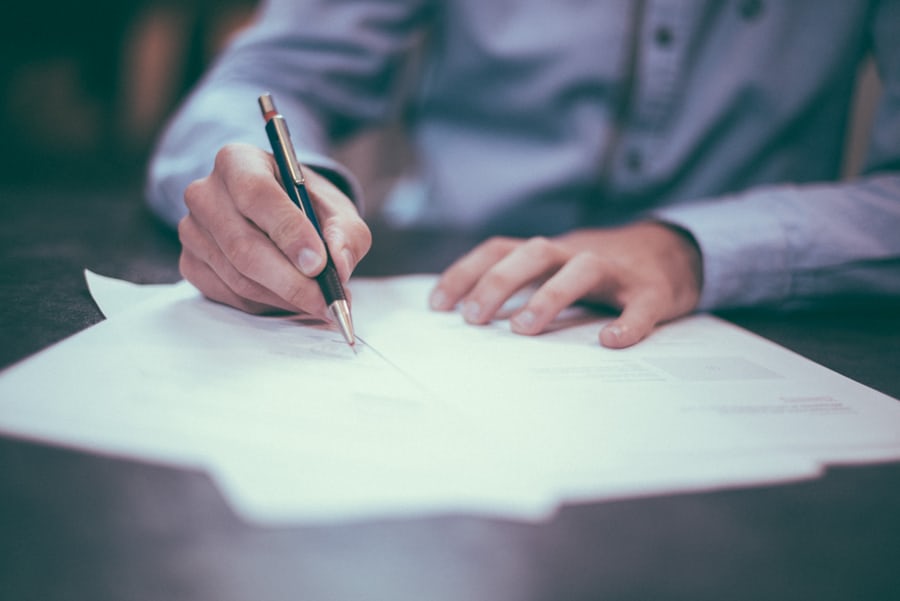 It has come to action on the 12th of May 2019 giving the obligation to businesses to track the attendance and time spent at work of every single employee; to find out more considering this law, you can take a look here.
We published an article on the blog of itnig, where we discuss why this law will kill the innovation in Spain and Europe; you can take a look right here! Also, Factorial developed a free feature that companies can directly download to be compliant with the law.
Ok, so now that we are updated on legal news, we should maybe check out our podcasts of the month. You will not be disappointed as we are welcoming 5 guests this month for 5 explosive podcasts.
Startup Inside Stories Podcast
This week Bernat Farrero (CEO Itnig) and Jordi Romero (CEO Factorial) discuss with Roger Casals (PasswordBank, Symantec and now Plazah).
Roger started his first company in 1999, Powerdata, after self-teaching to program in C. He dedicated himself to solving company's management problems and started different businesses that were sold later on. One day, when explaining his Product to a customer, he found himself with another issue leading him to develop Password Bank (a software centralising all passwords compatible with any platform).
Password Bank obtained 1M€ of private investment with Inveready among others. This amount was multiplied several times with Spanish public financing rounds. He moved to the USA because that's where he found his "5 ps": Potential customers, investors, partners, competitors, suppliers. At the beginning it was costing him a lot, until he realised that as a small foreign startup, he did not meet any of the characteristics to sell to any big American Company.
After much frustrations and complications he ended up selling it to Symantec, for 25 times his Revenue, and became it's executive. Roger explains the problems of international taxation, tells us about the functioning of companies in Delaware, price competitiveness in technology between USA and Spain and his experience with government loans. His latest project is Plazah, a Marketplace recommendation where any company can sell products with direct sales from its own users.
In this week's podcast, the product-focused serial entrepreneur Pablo Villalba shares with us his story.
Discover how he launched RedBooth, and grew this communication and collaboration platform to a 7-digits yearly revenue business.
Find out how the MVP of the 8fit was originally a basic Google Doc sheet and how grew into a multi-million users App bringing tens of millions of dollars of yearly revenue.
Find out about the Product-focused innovation and the Challenges that hide behind the scale of an innovative business.
In this week's episode of Startup Inside Stories, Bernat Farrero (CEO @itnig), Jordi Romero (CEO @Factorial) discuss with Eduardo Manchón the CEO @Mailtrack and founder of Panoramio, one of the first exits to big tech companies produced in Spain. He is also a self-proclaimed grandpa in the Spanish startup ecosystem.
He studied psychology and focused on learning human sciences, which combined to his nerd roots brought him to human computer interaction, he learnt Nielsen principles and before he knew Ubaldo Huerta (previous guest in our podcast) hired him to work on his startup Loquo. There he learnt everything to start his own bootstrapped company, Panoramio, in 2003 with cofounders Cuenca and Florido, each working from their home.

Panoramio was the origin of geolocalized photo-sharing in Google Earth initially and Google Maps later on. After some ups and downs in the collaboration, Google finally made an offer to acquire the company paying from "1M to 5M per Kg of founder" on the 31st of May 2007. He worked at Google Switzerland while the "vesting period" lasted and then went back to live sabatically at his hometown.
In 2013 he joined Mailtrack initially leading Product and becoming the CEO afterwards. Mailtrack is an email notification SaaS with tens of thousands of paying users. The company was cofounded by Nacho González (also previous guest in the podcast), who later left to start Hireflix, his last venture.
In this week's podcast (in English) we talk to Tyson Kallberg, head of design at Asana, about how he ended up in the company, how the founders Dustin and Justin left Facebook to start it and the growth the company has experienced since he started working there.

We discuss how important the fact of starting a business in SF is, compared to other cities in the world, the work culture in the Bay Area, and why he thinks Asana's culture is different to others.
We obviously talk about design, and Tyson shares with us how Asana's design team is structured and the challenges of keeping the hierarchy as flat as possible while growing fast. We talk about their roadmap and how the different teams join efforts to drive it together.

Tyson finally gives us his thoughts on what a product manager does or at least should do.
In this week's episode, Bernat Farrero (CEO @itnig) and Juan Rodriguez (CEO @camaloon) discuss the life of Vicens Martí, entrepreneur and executive of many companies.

Vicens defines himself as sector agnostic, he thinks that business is business and there is no such thing as "this industry is different". After being entrepreneur in the hospitality industry, playing different roles at Cirsa, AMC and Port Aventura, he went on to become one of the initial executives who started Vueling and brought it to the IPO. He learnt a lot from this process and specially from its founder Carlos Muñoz.

After a short period as CEO of the family-owned Custo Barcelona, he then was convinced by Carlos Blanco to lead Akamon and accepted the challenge for 5 years until he brought it to the 28M$ exit to a Canadian company. He keeps involved as the CEO of the acquiring company, then renamed to Tangelo Games.
Vicens thinks he can play a crucial role and "bring agency" to the places where he gets involved and have a rich personal life at the same time. He is now President at El Row, which makes over 30M€ and 5M in EBITDA by organizing electronic music shows. He especially enjoys this sector as he is a big fan of electronic music. As a bonus, he tells us the experience of participating in the Burning man annual festival.
May Startup News & Updates
Last week the IPOs season continued, and also new gigantic private rounds. These are exciting times for many Internet industries, but also for the fans of good coffee like we are at Itnig (soon we'll share some related news of our own! 😉). Luckin Coffee, a Chinese coffeeshop chain that opened only in 2017 went public in Nasdaq last week, raising 561M$ in the public market on top of the 550M$ previously raised in venture capital. The goal of this ambitious 3b$ priced retailer is to replace the giant 96b$ Starbucks in China with new 2.500 locations, all opening this year. Boom! Yes, that's the pace in which China intends to replace western brands (hello, Apple)!

Also, Softbank strikes back in Europe with the 484M$ monster round in the German Atrapalo-like travel and leisure booking platform, GetYourGuide. Lastly, but not least, Glovo will have now a harder time competing after the biggest operations company in the world, Amazon, invested 575M$ in Deliveroo to compete against the leader in last mile food delivery service, Uber Eats. People wonders if the service will integrate with Amazon Prime or if Amazon will build the new AWS for cloud kitchens (or ghost kitchens)… as we said, exciting times ahead!
One of the biggest recent success stories in Europe is undeniably the money transfer startup Transferwise. The company has recently announced a $292 million in secondary share sale which won't bring fresh money but will make some of their initial shareholders and employees pretty happy. Reports claim that this round has made 33 new millionaires. We might be seeing a wave of great Estonian startups coming up soon !
This month was also very positive for the cloud-based identity platform for developers Auth0 as they raised $103 million to become a unicorn. And we lost the count. Unicorns don't seem to be so rare in recent times and some start to question if the real unicorns are actually the profitable startups (like Transferwise seems to be).
New Funding for Startups
This week the European Funding Rounds have been led by the United Kingdom, followed by Spain, Germany and Switzerland. Here is what has been happening :

🇪🇸 SPAIN
The Madrid based startup Playtomic has raised €6M and is leading the funding round of country, followed by the Barcelona based startup Holded that has secured €6M during their Serie A funding round. Finally, the video-based insurtech solution Bdeo has raised €1M

On the Spanish territory the Famous Barcelona-based delivery app Glovo has raised €150M in Series D funding by the venture capital Lakestar.
Almost 18M€ raised in Spain:
🇬🇧 UNITED KINGDOM
In the United Kingdom, the week has been rich in investment starting by the investment of €17.4M for ButternutBox, which is a fresh food delivery service for dogs; surprising right? 💸🐶 Closely followed by Wheely, the luxury ride hailing startup that secured €13.4M in Serie B Funding. Finally, two London-based Startups Muso raised €4M to address digital piracy and Sythesia has raised €2.8M
In the United Kingdom, it is the London-based payment solution platform Checkout.com that leads this week's investment with the raise of€269M in Serie A Investment, followed by the funding of FutureLearn with €58.6M from SEEKGROUP. We can also note smaller investments such as; Pharmaseal International closing a funding round of €1.1M and the video-based hiring platform startup Tempo raising €2.05M.

🇩🇪 GERMANY

In Germany, the startup Rum has received €10M from SAP
In Germany, it is the Berlin based digital freight forwarder Freighthub that leads the national investment round with the raise of €26.8M in Series B fundingfollowed by the 7-Figures SeedFunding of the miRdetect which developped a detection method of testicular cancer
🇨🇭 SWITZERLAND

The Zurich Based startup RosieReality raised €2M to build AR games for kids
🇫🇷 FRANCE
To finish the week, the Paris-based trucking marketplace Fretlink that raised €25M in Series B Funding.
Other news in Europe this month:
Random Tech News
---
Those are the May 2019 startup news!
At Itnig, we write a weekly newsletter where we keep our community updated on everything related to startups, tech news, fundings, and we share our weekly podcast!
Subscribe and keep up with the startup universe, or feel free to come back for more startup news of the month here!