Uncategorized
How to Write the Perfect Startup Investment Teaser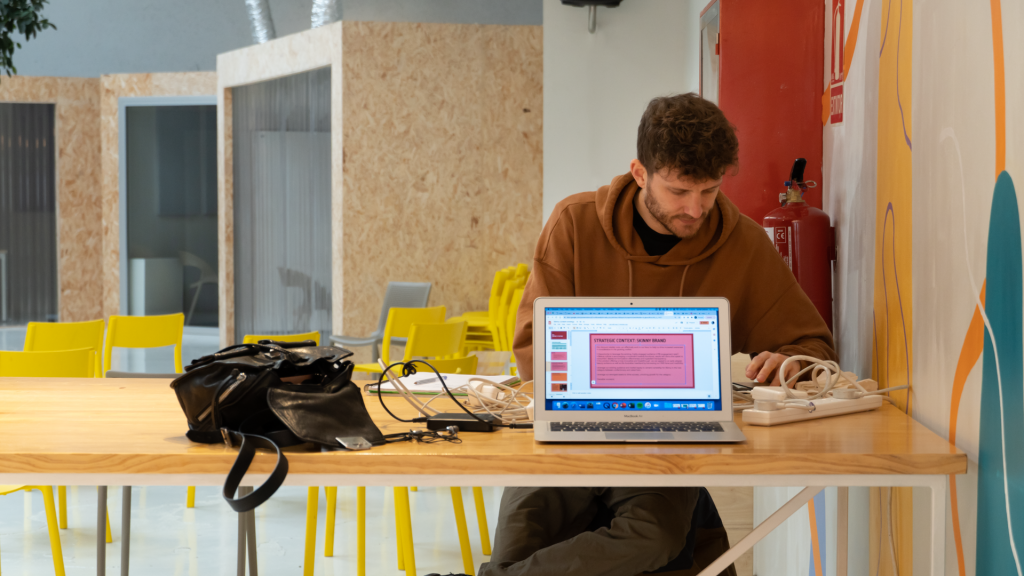 Attracting the right investors to your startup idea can be difficult, especially in the COVID-19 climate. However, raising funds for startup development is necessary if you want to build a sustainable business. Based on Fortunly, there were 31.7 million small businesses in the US in 2020 however 42% of startups failed because the market didn't need their products. This can make investors apprehensive about financially backing startups that are based on abstract plans and lack concrete development plans.
According to Forbes, companies that presell products and services close 40-50% more leads and retain 80-90% more customers. It's why writing a startup investment teaser about your future business can open a lot of investors' doors for you. Let's take a look at what goes into writing the perfect startup investment teaser and how you can make the most of it in 2021.
The Role of Startup Investment Teasers
What exactly is a startup investment "teaser"? Think of it as an introductory document that covers the basic principles and ideas pertaining to your startup. Startup founders use investment teasers to reach out to angel investors and other financial backers without taking up too much of their time. If a backer is interested in the startup, they can request a more comprehensive breakdown or an interview with the founder and their team.
Based on Small Biz Trends, 82% of startups fail due to cash flow problems, with 27% going under due to not receiving the necessary funding. It is pivotal that you use your teaser and subsequent pitch to reassure investors of the validity of your startup plans. Given that its role is to "tease" the main content of your startup pitch, it should be short and concise to allow for quick reading. Writing such a document is quite challenging because you have to focus on the core of your startup's idea and vision while not getting sidetracked.
The key points you should touch on in the startup investment teaser are:
What is the role of your startup and why is it relevant in today's market?
Which problems do you aim to solve and for which target audience?
What are your monetization plans like and which markets do you intend to target?
How comprehensive are your long-term development plans at this point?
Why exactly do you need financial support and how will you use the raised resources?
Writing a Successful Startup Investment Teaser
Limit your Teaser's Length from the Start
Given that the startup investment teaser's role is to attract the initial attention of potential financial backers, its length should be on the shorter side. As such, you should create a teaser template which you can then retrofit for different startup pitches. The length which you should use as a reference for your teaser is as follows:
1-2 pages of MS Word text
10 slides of MS PowerPoint presentation
90 seconds of multimedia video or animation
Depending on how far you are with startup planning, it might be best to write a detailed pitch for your startup and then shorten it. This will ensure that both your teaser and pitch share the same information and work well together. Don't go on tangents or offer unnecessary details in your teaser – limit yourself in terms of its length.
Offer a Brief Overview of your Startup
Investors who read investment teasers will spend very little time going through the information on offer. As such, you should use bullet points, short paragraphs and informative writing quite liberally.
Your potential investor should be able to grasp what the role of the startup and its focus will be at a glance. Describe its place on the existing market, which products or services it would offer and to which clients. Make sure to write several reasons "why" your startup should exist on the market and how it will differentiate from existing brands.
Outline your Startup Milestones & Long-Term Goals
Following the brief overview of the startup, you should list several steps of development that you have in mind for now. While it's true that development plans may change with financial backing, the investors need to know that you can plan ahead.
Take some time to brainstorm a long-term goal and vision for your startup and then break it down into several steps of development. You can also list the software, hardware, manpower, and infrastructure you would need to achieve these goals briefly. The role of the startup investment teaser isn't to convince backers to invest in you outright – it's to open doors for further discussion and negotiation.
Include Hard Statistical Data
Statistical data, social proof and published research are hard to dispute. As such, you should either conduct your own research or rely on trustworthy brands, websites and industry experts for data that speaks in your favor.
This data can serve to convince the investor to look up additional information on the industry and double-check whether your info is correct. Proving that your startup idea is good and that the time to invest in it is now will ensure that investors reach out to you.
Avoid Unnecessary Fluff & Technical Terminology
Some of the investors you reach out to will likely be less familiar with your industry than you are. This makes it important for your teaser and subsequent pitch to be as approachable as possible. Avoid using niche jargon, terminology or lingo which only professionals would understand.
Likewise, you should edit out any unnecessary sentences or information which strays away from the purpose of a startup investment teaser. Aim to intrigue your potential investors with your startup ideas, not to convince them of their validity outright.
Be Truthful & Transparent with your Information
The information you cover in your startup investment teaser should be leaned in your favor – however, it should be absolutely clear to the reader. Don't omit important details or data which might lead to uncomfortable situations with financial backers.
Losing credibility with investors can cost you not only your startup but also any hope of raising resources later on. Whatever you write in your teaser and talk about in the subsequent pitch meetings – be truthful and transparent and let the investors make their decision.
Provide Investors with Concise Follow-Up Options
Lastly, you should cap off your startup investment teaser with concise contact information which investors can use to reach out to you. The standard lineup of email, phone and mail address should suffice, although you can add your LinkedIn or similar handles to the document.
Be on standby and answer any follow-up requests as soon as possible to showcase professional conduct to potential investment partners. At this point, you should actively work on developing a more comprehensive presentation or a pitch for the startup. Prepare for inevitable follow-up meetings and discussions in order to secure the funding you need to develop the startup properly.
In Conclusion
As we've mentioned, the main role of the teaser is to identify which investors may or may not be interested in pursuing a professional relationship. The startup investment teaser you write can be sent to any number of backers and institutions in order to get a feel for the market. While not all of them will get back to you with favorable responses, those that do will bring you a step closer to acquiring financial resources.
Bio: Marques Coleman is a professional writer, editor, and business development consultant. He has dedicated his career to writing articles, research papers, and case studies – Marques works closely with Subjecto: https://subjecto.com/essay-samples/, a flashcard and essay sample database platform. In his spare time, Marques is an academic tutor and a bookworm.
---
Looking for a place to work?
We offer startups, professionals, and entrepreneurs affordable spaces and support to work and grow. By getting a coworking membership, you will be able to enjoy beautiful offices, shared spaces, meeting rooms, a fancy cafeteria, and a vibrant atmosphere.