Coworking
Why You Should Consider a Coworking Space For Your Startup
Yes, we all know the tale about the guy who starts a small company in their garage or basement, has a brilliant idea and becomes the next Steve Jobs. It's true, most successes have very humble beginnings. It's also true that not all garage or basements are going to magically get you a successful business. They might work in the very (very) early stages of your startup, but you can't always meet a client at coffee shops. That's why you should consider a coworking space for your startup.
Your home office or a coffee shop won't be enough!
A great, if not the best, the solution is to find a coworking space for your startup. Coworking spaces have become very popular all over the world, either for freelancers or entrepreneurs and startups.
Coworking spaces are the interaction between similar businesses concentrated in one spot, which produces competition, cooperation, the exchange of ideas, and ultimately innovation and success.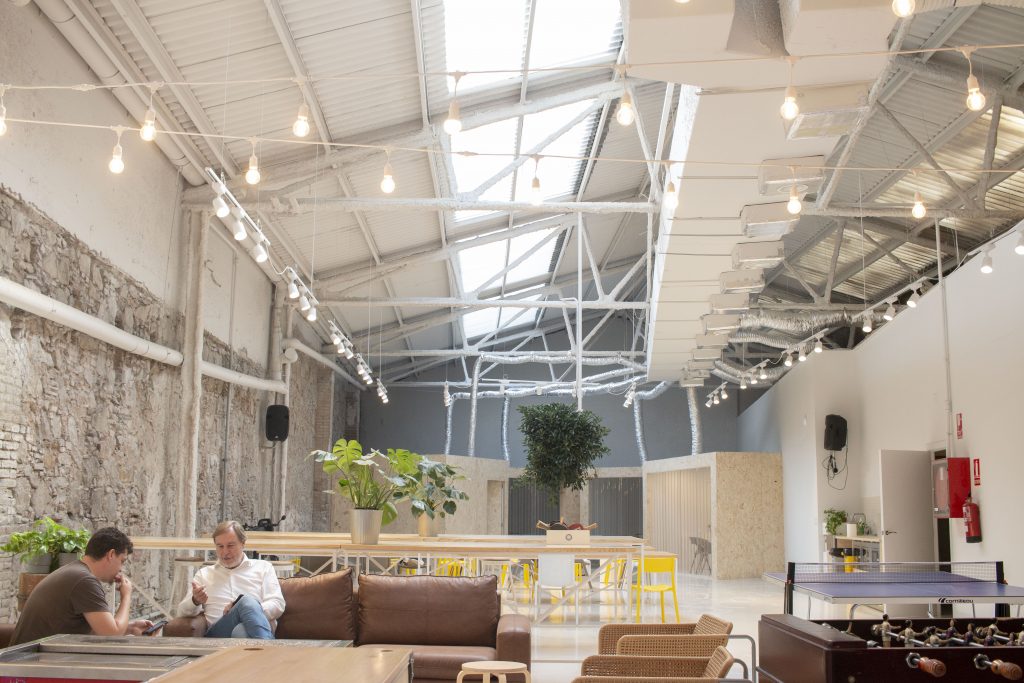 Basic but amazing benefits from coworking spaces:
Community
Joining a coworking means joining a community. Being surrounded by other entrepreneurs, freelancers and talented independent people are without a doubt one of the best features of a coworking.
Motivation is key when starting a new project and trying to develop your own business. The road will get though and you'll appreciate other entrepreneurs' vision and support! Other workers' feedback can be very useful to improve your service/product before trying to sell it to the world.
Networking, networking and…networking!
As a startup, you'll be looking for networking opportunities. Most coworking spaces host professionals from different kinds of industries, which can open up many doors for you and your business. Not all coworking spaces are about networking, some of them prefer to have a quiet individual work environment, so as a startup you have to make sure to choose a coworking with networking opportunities.
At Itnig coworking, for example, we love to share ideas and support other entrepreneurs. Don't be shy, some of the other coworking tenants can bring great business opportunities, or even become new clients (and friends)!
Budget–friendly for your startup
As entrepreneurs (or people for that matter) it's very important to understand the importance of money, more specifically: budget. Tight budgets call for smart spending. Coworking spaces usually budget-friendly, most of them offer different membership options depending on your startup's needs and budget.
Amenities
A coworking provides you with everything needed to be as productive as possible. High-speed internet connection, printers, conference rooms, and COFFEE. Some coworking spaces even plan afterwork activities and events to make it all more fun! As a startup, a coworking space is your best chance at having all the basic amenities but also the fun ones, like a ping pong table or a nice chill-out terrace.
Happy clients
As you grow and have more clients, it can get messy if you keep meeting them in coffee shops. Coworking spaces offer office services such as conference rooms. That way your meetings will be more professional and comfortable for everyone.
Barcelona is a city full of coworking spaces of every kind! Our Itnig community keeps growing, we now have up to 20 startups such as Andjoy, Classlife, Factorial, and Freeverse, all under the same roof. We have afterwork activities and we also plan different kinds of events open to anyone interested in marketing, tech stuff, entrepreneurship, and design. Our space is about 2.100m2 with up to 800m2 of conference rooms, events space, ping pong, and fun activities.
If you are looking for a coworking space for your startup, apply our website.
This post is also available in: Español (Spanish)