Fund
Why Itnig Bets On Early-Stage Startups
Bernat Farrero, Jordi Romero, and Juan Rodríguez, 3 of Itnig Fund's main partners, reflect on why they decided to invest in early-stage startups, and what type of entrepreneurs they are looking for.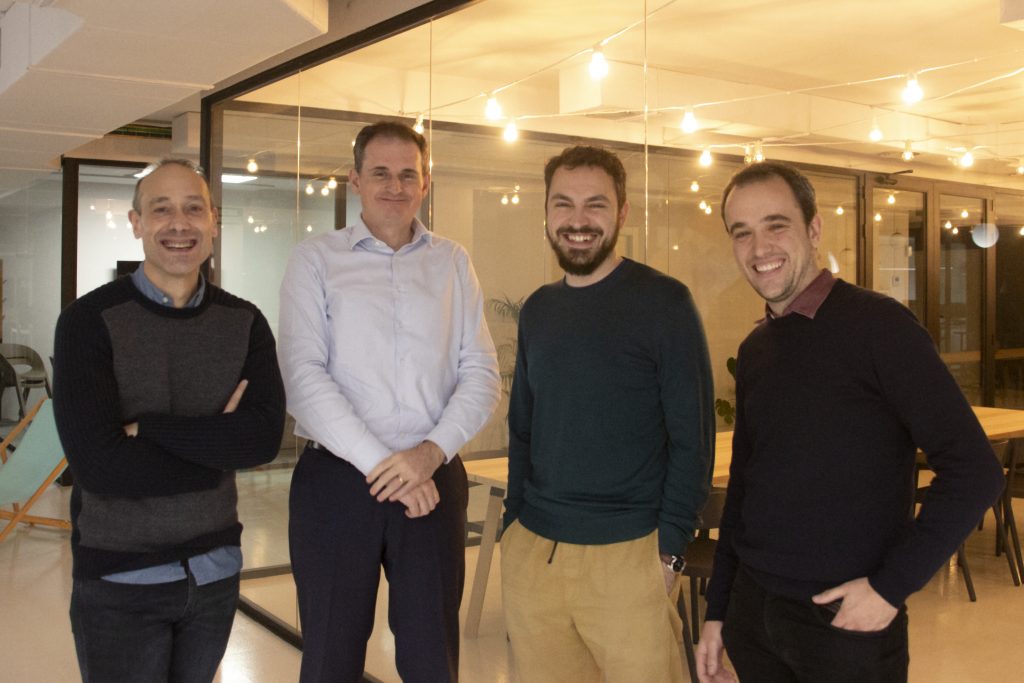 Itnig was born as a software consultancy agency, later becoming a venture builder and building its own businesses such as Camaloon, Quipu, and Factorial. In 2019, Itnig partners decided not to create more businesses, but to invest in other entrepreneurs' early-stage startups.
The decision to invest in other startups
At Itnig we have many projects and a lot of ambition. We continue to grow and propose new ways to change things.
It is what has united us all: the feeling that there is much to do, that we are in changing industries, in changing markets, and that we want the opportunity to take advantage of changes to generate disruptive, powerful businesses that add value. We are doing it here internally in our companies, which are mainly Camaloon, Quipu, and Factorial.
In addition, we have decided to do it with third-party companies, so we created an investment fund for early-stage projects, that are considering starting a business and that have a series of characteristics that we consider important. We want to find markets where we see change and represent a significant opportunity. We want to support entrepreneurs, as other people have supported us.
Why an early-stage fund and what kind of entrepreneurs are we looking for?
Jordi Romero on "early-stage":
In Itnig's history, we have sought to set up projects and now we want to help other people create their projects without intervening in the operation of the company. At a point that is key, which is to go from an idea to an initial prototype. People with very big market ambitions, people who want to start a business not to sell it, but to really compete with the big international companies.
We always talk about the low ambition or the lack of vision of European companies. So we are looking for entrepreneurs who are just starting out, who have something that can potentially grow. We are talking about teams of different types, but we are looking for talent.
We are looking for people with big ideas, with a lot of desire to work and wanting to take over the world with technology, as the main factor. We seek to help with our experiences, with our environment, access to talent, access to capital.
The brand and the ecosystem that is Itnig has helped us to start our own projects and we believe we can do with many more companies.
Bernat Farrero on execution:
It has to do with strategy, with helping to find things to do, because we have already tried many things. And it has to do with execution. In the end, the strategy is something that is done once every so often, but the execution is every day. And this is where many companies end up falling.
Juan Rodríguez and the figure of the entrepreneur:
Having the right strategy, being able to realize that the strategy is or is not working, and not closing in on a continuous error. And then the execution part, which is as complex or more than the strategy, that people sometimes overlook it, they believe that the execution comes by itself, that a good idea in itself is enough and it is not.
In the end, similar projects may only succeed one of them, because the execution has been the best of the three or of the four, not only because of the strategy but also how that strategy has been made. And that is about prioritizing, about having a team, having talent, letting people make mistakes, creating work teams that are autonomous. And that is not easy. That requires a good entrepreneur.
Jordi Romero and the concept of investing:
We believe that it is the right time to be able to add value to other entrepreneurs. What we are looking for now is to help with capital, to connect, and to ensure that companies that are starting with a good projection can continue to progress and break down borders and become global companies.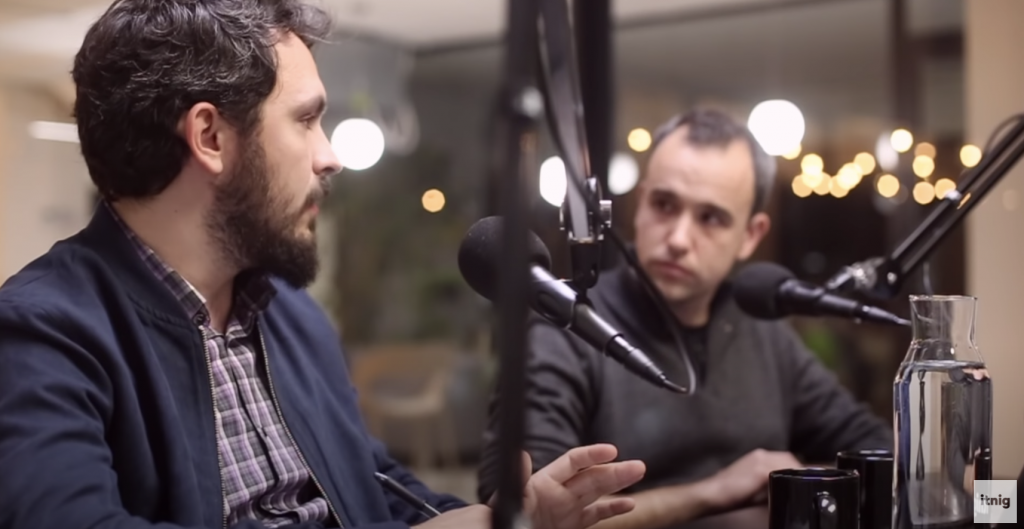 Bernat Farrero and the true value proposition:
I believe that what unites us here is this vocation to transform industries and that is not easy to find. If we look at Europe and recent history, there are few projects that are dominating industries. We think that there must be more people with the same ambition that we have to change industries.
In fact, almost the only leading example of an industry that has started in Europe could be Spotify. The story of an entrepreneur with a very clear vision who started very small and ended up attacking a giant market, which is the music distribution market.
I really like the story of Daniel Ek, founder of Spotify because, from my point of view, he is the example of an impossible battle. He was competing with free music downloads and he thought of offering a better service. He chose immediacy, which in the end is user experience, usability. If anybody is capable of generating immediacy for the user, they're generating value, capturing and creating a paid business where there was a free market.
Entrepreneurs many times think that business is about price and that's not true. Business is not always generated in price. It is more difficult to generate a business based exclusively on price. It's about the value proposition. So Spotify's value proposition in a market as difficult as Sweden, where there was 80 percent piracy, was generated by offering a paid product, but with a much superior experience.
Another important point is that you cannot attack a global market from day one, starting globally is impossible. When I say global, I don't mean global geographically, I mean that you are not going to attack the entire future target group on the first day. The first day you have to pay for a niche and this niche can be a sector, even if it is all over the world.
In the end, it is difficult to detect a project with great potential, which is the work of the investor. And this is why there is little capital investment in the early-stage because the investor has to be able to see beyond what the entrepreneur is doing.
Juan Rodríguez about the concept of early-stage:
In early-stage it is not only the investor who sees the numbers, but it is the entrepreneur who must have the vision of the business. There are a lot of VCs that only see numbers, so they come in much later.
However, in the early-stage, you have to be able to visualize if that is going to be something or if there is a market, a value proposition, something beyond the initial numbers that are really null, and look for some indication that your vision can be fulfilled.
Jordi Romero about intuition:
Intuition is the first step and then as an investor what you want to see is that you are able to move that intuition forward. I believe that there is a lot of capital in the early-stage, the same as always, but that does not add value because it is the capital with which many of us start or start, which is the capital of friends, family, and fools, which is blind money.
Entrepreneurs don't necessarily come from a stronger socio-economic background, they come from brilliant minds, strong visions, good intuitions, and talented teams.
What we try to do from Itnig is to help with capital, directing it to people who understand that not only can they receive a check, but they can also receive support from investors who really live the day-to-day life of being an entrepreneur. In the end, sharing battles, sharing miseries, helps a lot.
Bernat Farrero about being entrepreneurs:
We are active entrepreneurs, we have our activity, and every day we are fighting, probably in similar battles. We are very clear that it has to be the entrepreneur who has to lead the project.
We have two businesses: the holding business "venture builder", which are businesses that we have started ourselves, and the business of investment in powerful entrepreneurs.
Juan Rodríguez about commitment and talent:
If the entrepreneur is not powerful, the business will fail, even if the idea is great. An entrepreneur is a special person, different from everyone else, I believe that they're the most special being there is, who has no aversion to risk, pushes to the limit, has confidence, and is capable of leading, executing, etc. We can help you with money to get started, but the key is the entrepreneur.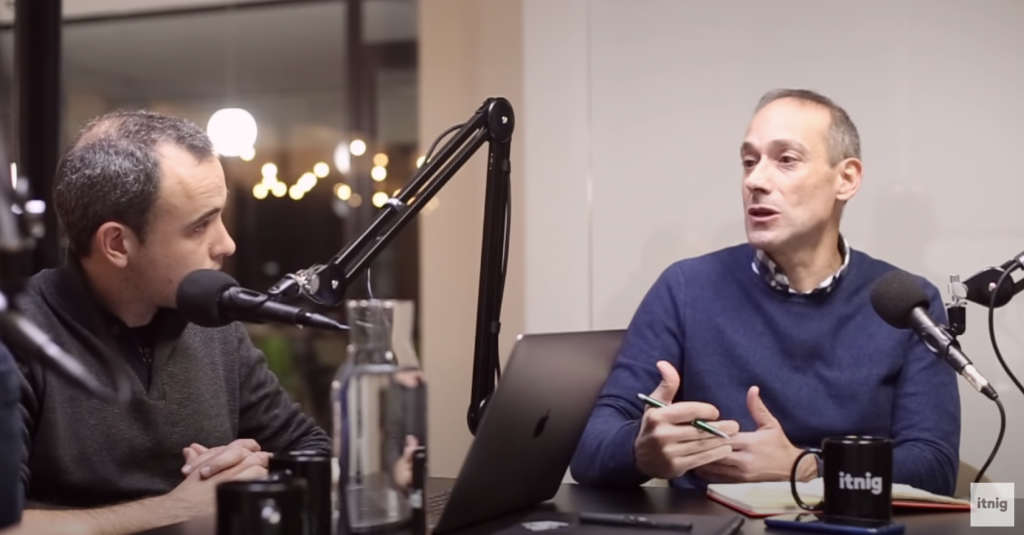 Unfortunately in Europe, since there is a lack of ambition, it is more difficult to find money in the initial stages also because the European investor is more conservative, is totally averse to risk, plays not to lose, doesn't play to win.
I believe that a project is a project, wherever it is, whether it is in Europe, the United States, Asia, China, etc., it doesn't matter. It is not the location that marks you. But, unfortunately, in Europe, there are not the means that there are in other countries or there is not enough ambition and desire.
Bernat Farrero and the risks in early-stage:
The problem is that nobody wants to be the first to take a chance. Nobody wants to get into a happy idea where they can end up making a profound fool of themselves. This is very different in the United States. In the United States, literally, with a PowerPoint and a pretty face or a little bit of potential and talent, a first investment is raised.
But it is also difficult because there is a lot of talent competing for that initial capital, and there are zero barriers. Today the problem is that there are zero entry barriers to starting a business. Anyone with a Shopify account can start an eCommerce. There are many platforms to start any type of business on the Internet.
With so few barriers, it is challenging to choose between one project or another. And that is why it is difficult here, in the US and China. European investors are more afraid to take a risk and that is the problem.
Why would early-stage entrepreneurs come to Itnig? What's our value proposition as a fund?

Juan Rodríguez and entrepreneurs' language:
Money. But, most importantly, people who will understand them. People who speak your language. People who know what it is to start a business from scratch. People who understand that what an idea is and that everything that the spreadsheets put in is fine, but in the end what matters is the idea, the entrepreneur. What matters is your speech, your desire to change a market.
Bernat Farrero and the role of investors:
In my opinion, an investor does not have to be or have been an entrepreneur before. That is also a fact that I would really like to make clear. What happens is that it is different. It also depends on the stage you are in and the specialization you need. Actually, what an investor does is to generate returns, analyze and discover patterns, develop intuition in this pattern discovery, and be fast.
Good investors analyze, understand very well the perspective of the entrepreneur, and above all, understand that they are not the entrepreneurs.
We are in the initial stages, it is very important to be clear about what you are going to do. Really knowing very well how a balance sheet works, a cash conversion cycle, a working capital, which are very important elements for managing a business. The moment of truth is where an entrepreneur sees an opportunity and a potential user who has a problem and then tries to find the best way to fix.
Jordi Romero and investors' metrics:
We have found ourselves frustrated when raising capital because experienced investors come and ask you for certain metrics, which you understand why they want them, but they are not relevant. If they are good, I am going to fool you because they are not relevant. And if they are bad, you are going to miss a good opportunity because perhaps the business is good and those metrics are not relevant at this point.
There are metrics that up to one year, two years, three years of running a process, may not be relevant.
Juan Rodríguez about ambition:
You have to think of each victory as the last one. Because this is a continuous war. You have to maintain the level of ambition. Where do you want to go?
I remember when I started working at Telepizza and we were in a flat and they told me that we were going to have 10,000 stores in 2000 and people laughed, but in four years we were in Ibex35.
You have to celebrate the victory, but at the same time, you have to establish what is the company's level of ambition. I think it is good that the people of the company know what the company's level of ambition is.
Bernat Farrero and what Itnig is looking for:
It comes down to one word: talent, that is what we look for in our companies and we also look for talent to invest in as they have invested in us at some point. Anyone who is building something with potential and wants to make an impact is welcome to our fund for early-stage startups.
---
If you are an entrepreneur and looking for financing, apply to the Itnig Fund, or come to our Pitch to Investors every Thursday.
Subscribe to the channel + the newsletter, or come and visit our coworking space and participate in our events.
This post is also available in: Español (Spanish)