Coworking
Itnig's Coworking Space in Barcelona
A year ago, we expanded our coworking space in Barcelona and built a new coworking space with a café that we call today Itnig Coffice. Before I tell you about Itnig's new coworking space, I'd like to put a little context. Guess: What is Itnig? I always ask this when I'm giving a coworking tour.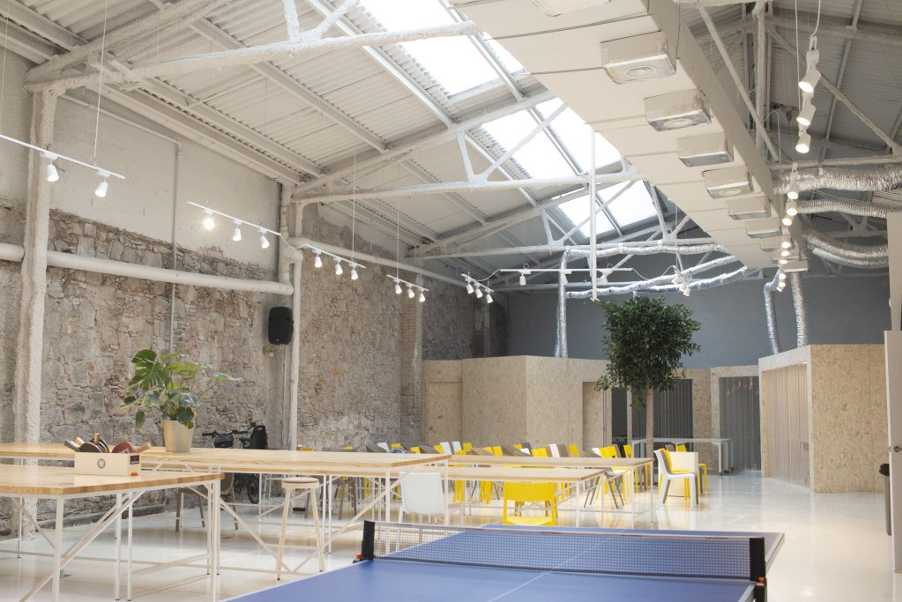 What is Itnig?
We find it hard to exactly explain ourselves what we are, here we go:
We started in 2011 as a web development consultancy where we helped our clients with their web pages. Bernat Farrero, who is a programmer and one of the founders of Itnig, realized that he also had a lot to contribute to all the non-technical parts: strategy, marketing… We became a startup accelerator where we got involved in all parts of the business, and we called ourselves the Hacker Accelerator (I think I still have a magnet on the fridge with this logo). Then, we went to the Venture Builder format where we (that is, Bernat Farrero) thought about the business idea. We were in charge of looking for a team that wanted to carry out the project.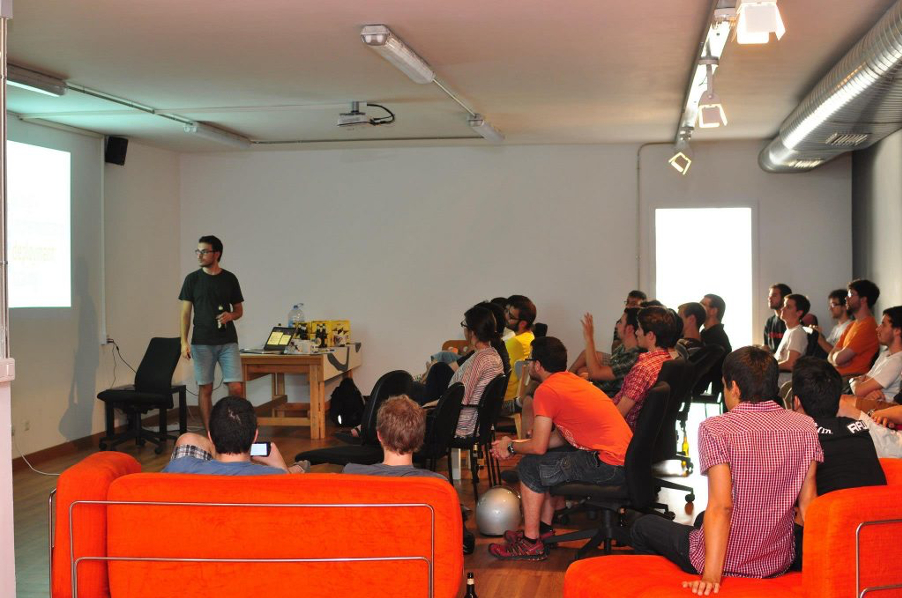 ---
Itnig today
Of all the projects we started, we continued with Camaloon, Quipu, and Factorial, the latter we started 4 years ago and we just closed a € 15 million round. We are now focused on growing these three startups and, in summer 2018, we started an investment fund with private capital. We invest in early-stage startups, about € 100,000 per project. These projects are in a very initial phase, technological and highly scalable. As they are projects that are in a very initial phase, you are investing in the team and not so much in the project itself, since it can pivot a lot. This is so far the trajectory and evolution of Itnig.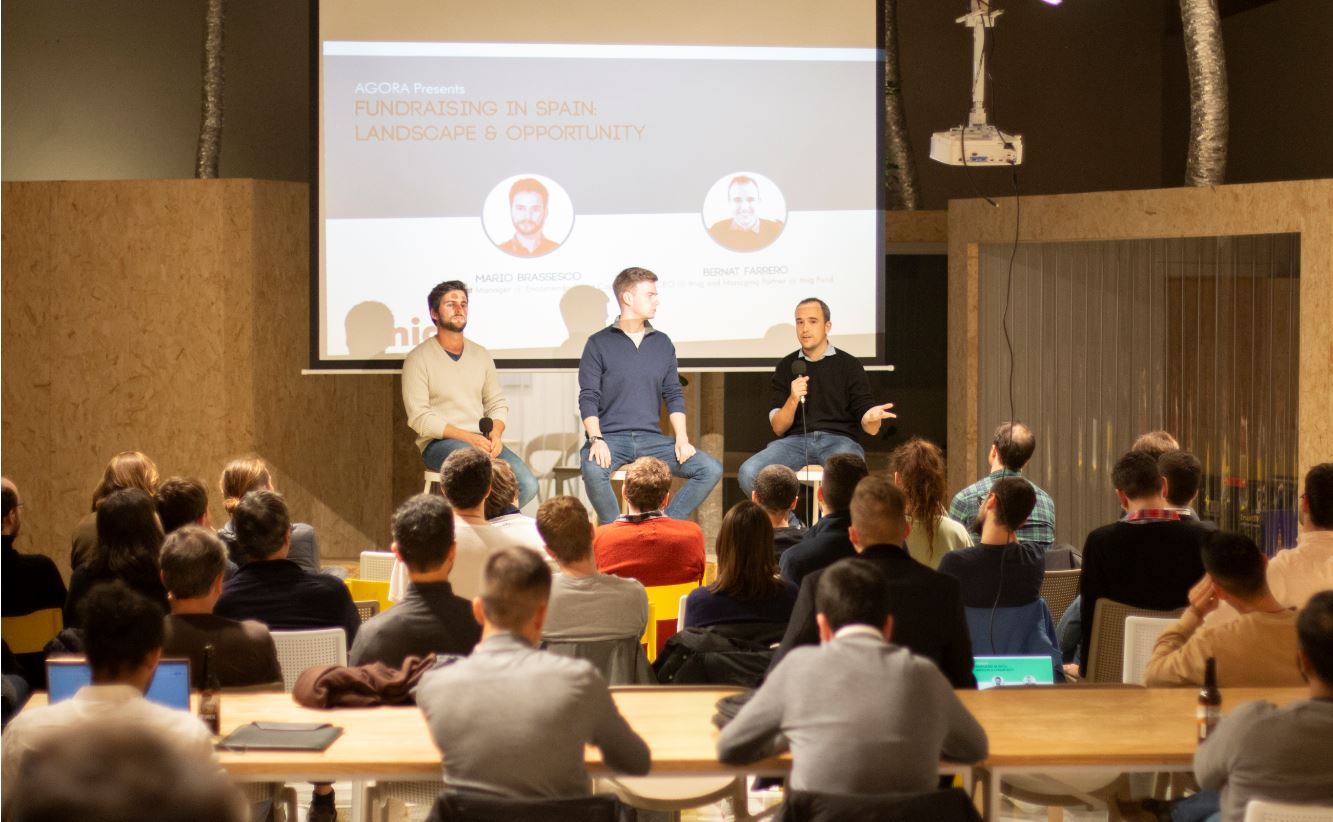 Our first coworking space
In 2012, we opened the first coworking space in Itnig. It was a quite natural decision since we had a very cool office with a lot of free space. We then started to share our pace with entrepreneurs and nice people that we liked to have around. This coworking still exists but it is currently full, so we have decided to expand our coworking space.
The new coworking space: Itnig Coffice
As I was saying, we opened our first coworking space in 2012 and we have continued to expand the office space in the same building on Calle Álaba 61. Both Itnig and coworking startups are in the building. We are currently about 330 people with 3,500m2 of office.
As we were running out of space, we decided to take the industrial warehouse across the street. We turned it into a café for the entire Itnig community, but also into an event room and an office space. Previously it had been a printing shop and we had 3 months of renovation to convert it into the current state.
In August 2019, we opened the space, as I already said, a 900m2 industrial warehouse at the street level and on the corner between Alaba and Pujades streets.
The space is made up of:
Reception and cafeteria:
This is the most public space in Itnig. It is about 150m2 space where the main reception of itnig is as well as Syra Coffee, a cafeteria where you will find home-made coffees, matcha lattes, and French pastries.
The cafeteria is open from 8:30 a.m. to 6:00 p.m. and is managed by Syra Coffee, a company where the Itnig Fund invested. You can see here the interview where Yassir Raïs , the CEO of Syra Coffee was interviewed.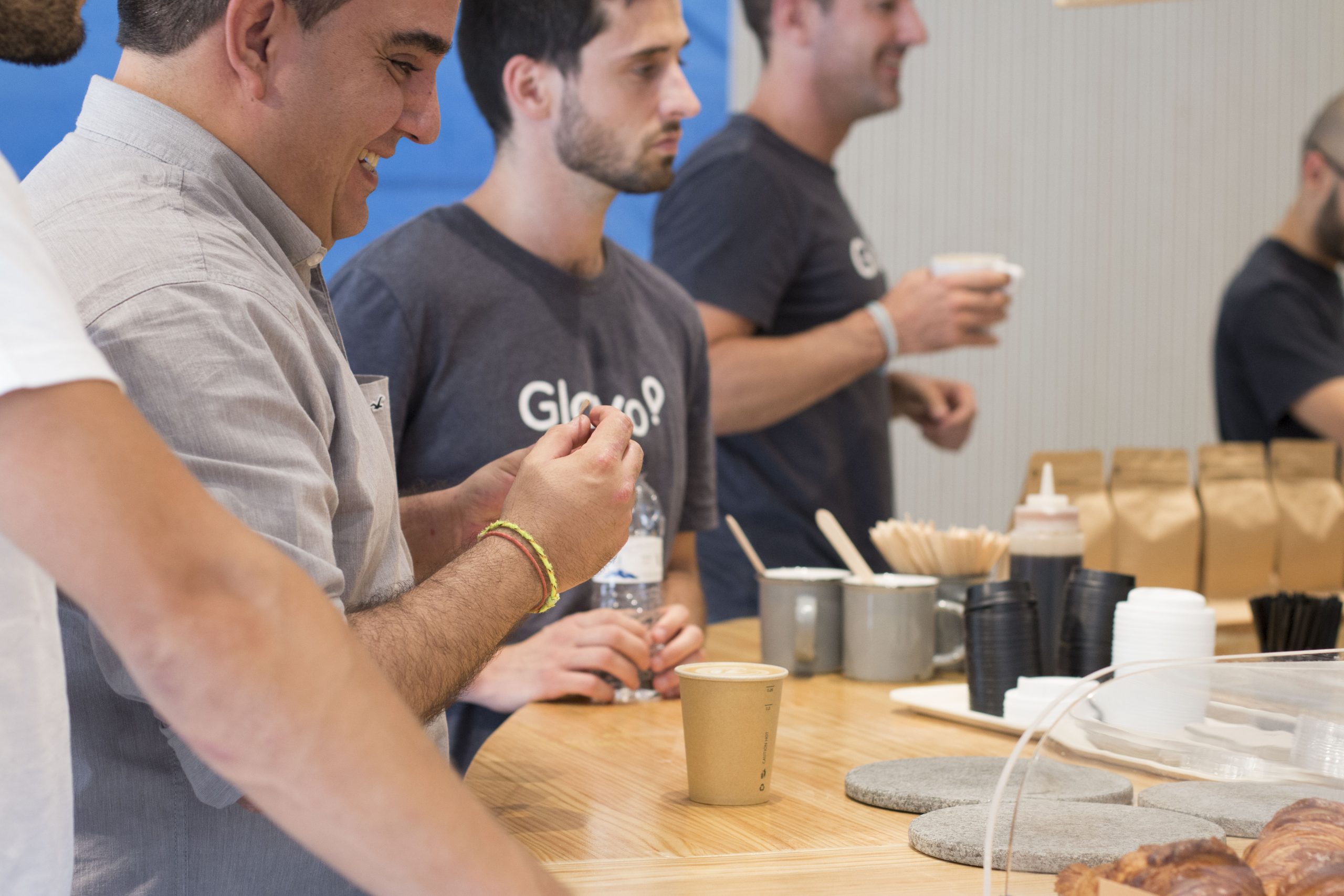 The flex room and event venue
This 400m2 space is a flexible space where you can work during the day, have meetings in the 4 rooms designated for them, eat or relax in the chill-out area, a ping pong, or with foosball. From Tuesday to Thursday, we organize events starting at 7:00 p.m. On Thursday, we have the event organized by the Itnig Fund called Pitch to investors where entrepreneurs can pitch and get their attention for a possible investment. It is an investment fund for projects in the seed or early-stage phase, all the necessary information can be found on this page.
Office space
It started as a private office that was rented to a company in the technology sector. In March 2020, it was finally decided to convert it into a coworking space since we were running out of place in our current space. Space has skylights and windows to the street with a minimalist style. It has a total capacity of 60 people with an area of ​​400m2.
Services provided:
The itnig team ensures that the office works properly as well as the following services:
Parcel reception and visits. We have an iPad where all the visitors register. When you have a visit, it is registered, and an SMS will be sent to you automatically. We save the packages and they are delivered by hand.
Daily cleaning of all facilities, maintenance.
Electricity, water, air conditioning, heating supplies.
Internet with 1GB symmetric. Technical support that manages the internet. Wifi Access Points PRO 802.11ac.
BN printer.
Fresh fruit, hot drinks, after work, water fountains, discount at Syra Coffee.
---
For more information about our memberships, fees, or how to apply for coworking space, go to our website or drop us a line at [email protected] 

This post is also available in: Español (Spanish)